Fleur Trickey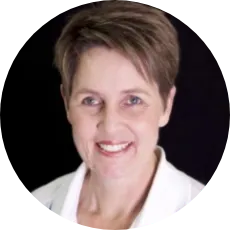 Fleur Trickey
CHANNEL PARTNER / VERIDOC GLOBAL
As a specialist in blockchain verification solutions and compliance software, Fleur has lead multiple digital projects across a range of industries, aimed at achieving trust and transparency in the domestic and global markets.
Fleur holds senior roles in a number of global companies, each of which have a vision for positive global change through the leverage and implementation of advanced technology. She is responsible for facilitating a key partnership between each of these companies and VeriDoc Global to provide finished, patented blockchain solutions which create absolute transparency within any supply chain.
These technology partnerships have been used to create multiple applications on the blockchain platform such as Correct Will, Food Safety Plan Builder, Canna Food Safety and Leafy Greens Supply Chain. Each is managed through a purpose-built platform, suitable for individuals as well as small and large of companies alike. They are ground breaking innovations and the first of their kind in the world.
Fleur Trickey is a committed, innovative and entrepreneurial business leader with a passion for positive global leadership and change.