INTRODUCTION TO
GMO-FREE CORN
VeriDoc Global, in particular, has developed and implemented blockchain technology in several avenues allowing its supply chain technology to advance the way we choose food, keeping the people informed so that we can make our own decisions on which we would consume. Today we look at GMO-free Corn.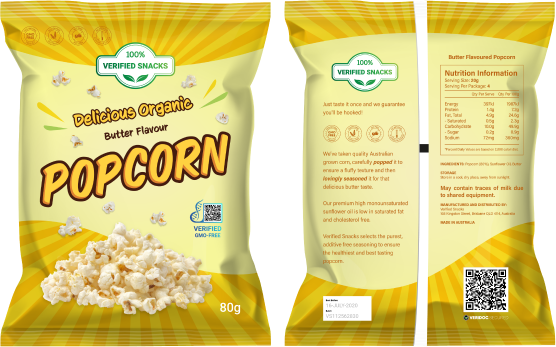 HOW DOES THE
SOLUTION WORK

Working with GMO-Free organizations, websites, and foundations we can build a platform of trust. Tracking, traceability for product location, assurances with GPS time and location stamps and change of state technology (CoS) we can move forward knowing what we purchase is true and verified.
With a QR code on the package and using blockchain applications, we can verify gmo-free food in moments.
WHY IS THIS
GOOD FOR YOU?
If you scan the VeriDoc Global QR on a product you will see the hash and product information along with the ability to download the Certificate of Compliance. You could be sure the product was GMO-free without a doubt. You could see where your corn was grown right down to transportation and arrival of goods. Working with Food Organization and Foundations, you could know for sure what you were buying was true and the real thing.