INTRODUCTION TO
UNIVERSITY CERTIFICATE
Improving education is a huge issue for our society. Test scores, our perceived performance against different nations, and different elements have pushed education to the edge, directly behind healthcare reform. With Universities and Colleges, this technology can be utilized to help and improve teaching and learning. Take something like a University Certificate and the importance that is placed upon it. The information would be accessible by simply scanning a QR code using any smartphone or tablet.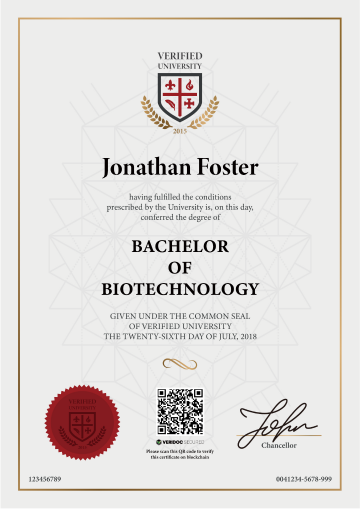 HOW DOES THE
SOLUTION WORK

The content needs to be easily accessible to the students for each lesson plan. This can be done simply scanning a QR code or opening an App with a smartphone or tablet. Using blockchain technology and applications to secure information and access.
Without the need for any new hardware or specialized equipment while working with existing databases. The focus on security, transparency, and trust.
WHY IS THIS
GOOD FOR YOU?
The applications could be many, with the possibilities of creating a University ID that linked it all together. While at the same time opening up a world of digital help, that could include practice tests, assignment cover sheets, study guides and many more alternate education tips for the student. More knowledge is only a good thing.