INTRODUCTION TO
COFFEE
By now, most of the world is aware what coffee is, but blockchain has the potential to turn the coffee industry on its head and bring about a revolution in transparency that current standards in the coffee industry can't hope to match. VeriDoc Global is on this cusp and has a finished solution that can change the industry.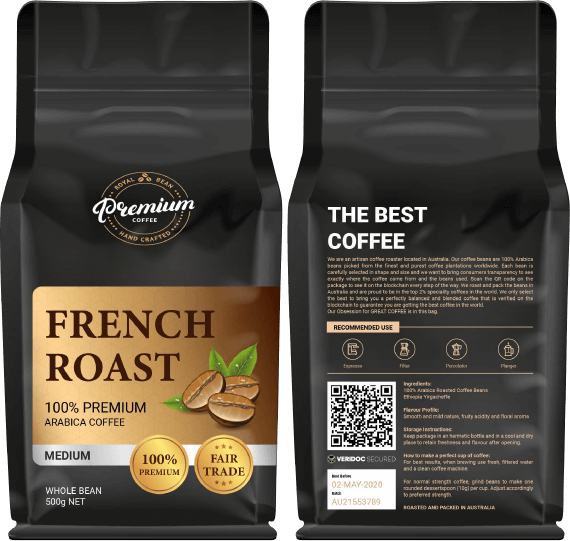 HOW DOES THE
SOLUTION WORK

Simply by scanning a QR code on the package anyone can verify the coffee and where it's come from. Behind the scenes, the verification protocol uses VeriDoc Global Secured QR codes, unique hash values, encryption algorithms, and the blockchain to check that the coffee you've purchased is authentic and all the steps it's taken to get to you, the consumer.
It also shows you a picture of the coffee beans, along with information and details on the batch and how it was produced.
WHY IS THIS
GOOD FOR YOU?
VeriDoc Global's finished solution gives all stakeholders, farmers, roasters and consumers access to data across the entirety of the supply chain. This data enables a complete analysis of the supply chain for all involved. For the consumers, the VeriDoc Global app provides unprecedented levels of transparency around origin and quality.This allows any coffee drinker anywhere in the world to pull up this data and verify exactly where their coffee was sourced, in real time from any location. You can verify each step of the supply chain so you can be absolutely sure that the coffee you are drinking is authentic.