A Land Title Verification System to Stop Fraud
07 Nov 2022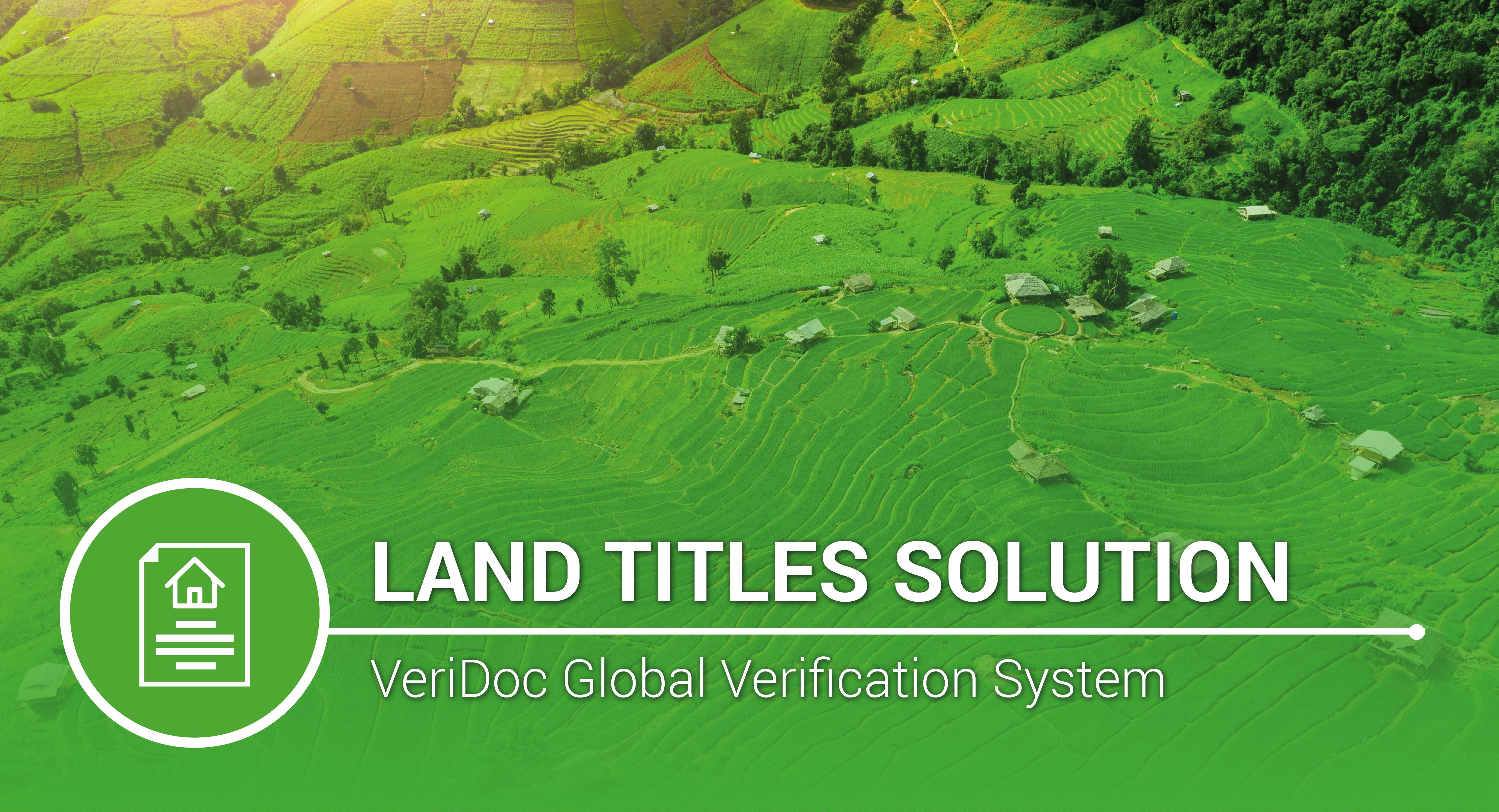 Problem: Land Title Documents
Land stolen via fake land titles (fraudsters can change a document's details using Photoshop)
Difficulty verifying land titles and proof of ownership (there is no way to verify a document's authenticity)
Solution: A land title creation and verification system
VeriDoc Global offers a robust system that leverages smart contracts, blockchain technology, QR codes and a patented verification protocol. The solution provides land title registrars and landowners with security, transparency, and traceability of data, which ultimately translates into trust.
Land title registrars can create land titles that can be verified quickly and securely by stakeholders.
Each land title contains a VeriDoc Global secured QR code. The QR code is linked to a unique digital fingerprint which is stored on the blockchain for security and end user validation.
The solution allows you to verify that the land title you are looking at is the true and correct deed. It aims to secure land rights as well as eliminate the ability for fraudsters to create duplicate land titles that can be sold to another party.
Proof of Concept
Imagine that you are a Bank Loans Officer, and this land title came across your desk. How could you verify that the details are correct?
How to verify the Land Title?
By using any mobile based QR code reading app, scan the VeriDoc Global secured QR code on the land title to begin a blockchain verification check.
On successfully passing the technology check, a results page will appear and show you the true document produced by the land title registrar for a final visual comparison check. This allows you to compare the Land Title that came across your desk with the original produced by the issuer.
Land Titles Explanation Video
https://vimeo.com/410493568?embedded=true&source=video_title&owner=112775663
If you are interested in this solution or think you could use this verification system for something else, we would be happy to have a chat with you.