Aliasgar Abbas Presents at the Halal Digital Forum 2021
09 Mar 2021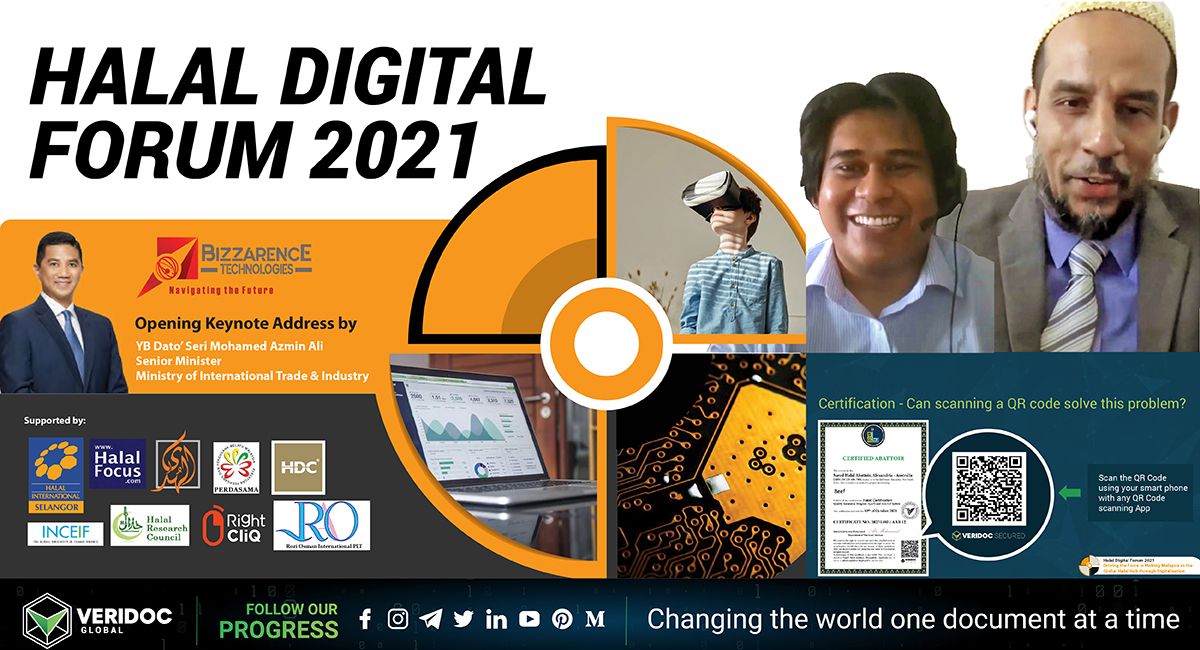 Aliasgar Abbas (VeriDoc Global Director – South East Asia) recently presented at the Halal Digital Forum 2021.
The event which was hosted by Bizzarence Technologies and included an opening keynote by YB Dato' Seri Mohamed Azmin Ali, Senior Minister of International Trade & Industry (Malaysia), was also supported by Halal International (Selangor), Perdasama, Halal Dvelopment Corporation, RightCliq Solutions, INCEIF, Rozi Osman International, HalalFocus.com, AlHuda Centre of Islamic Banking and Economics (CIBE), and Halal Research Council.
Aliasgar took the digital stage early in the conference to discuss Blockchain-based Halal Traceability Systems which looked at current Halal issues such as imitation logos, non-certified logos, fake certificates, and traceability.
"The complexity in today's supply chain management systems reveal a huge gap in tracking and tracing products and this has resulted in fakes and counterfeits," said Aliasgar. "I want to thank Bizzarence Technologies for giving me an opportunity to share my views on how blockchain-based tracking can help overcome some of these challenges."
This article was first posted on Medium.