An ID Card Verification System to Stop Fraud
17 Nov 2022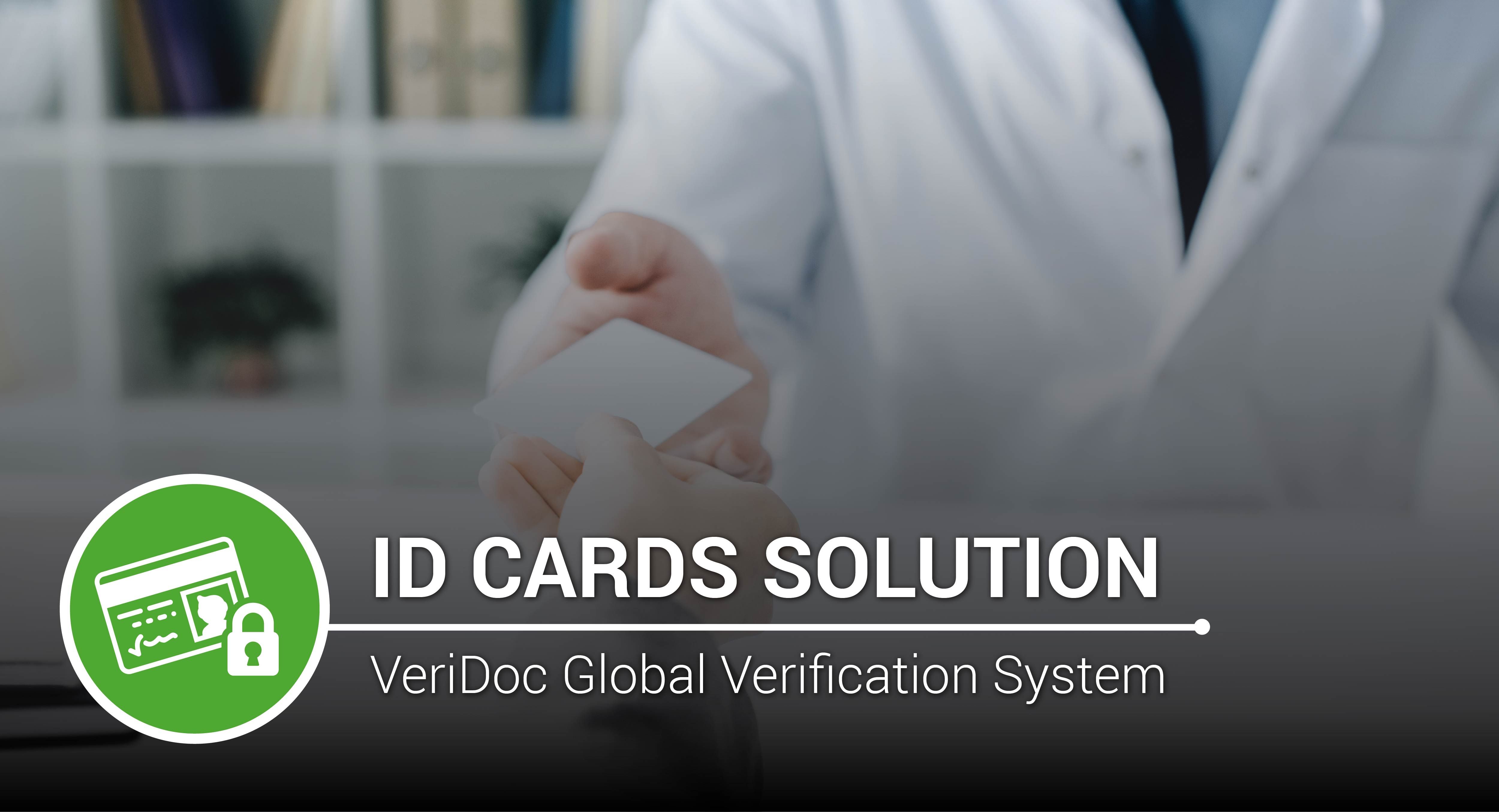 Problem: ID card fraud


Fake IDs are usually copies of genuine IDs or illegally modified genuine IDs made by unauthorised persons.


There is currently no way of quickly verifying if the ID you are looking at is a true and correct document.


Fake IDs have been linked to identity theft, bank fraud, social security fraud, illegal purchase of goods and a range of other criminal activities.


Solution: An ID card creation and verification system
VeriDoc Global has developed a verification system that leverages blockchain technology and smart contracts. Our solution allows you to verify that the ID card you are looking at is the true and correct ID card.
Each ID card contains a VeriDoc Global secured QR code. The QR code is linked to a unique digital fingerprint which is stored on the blockchain for security and end user validation.
Verifiers can check that an ID card is genuine or fake in seconds, without the need to contact the card issuer or spend money on third party databases.
Proof of Concept
How would you verify that the Driver Licence is authentic and the details are correct?
By using any mobile based QR code reading app, scan the VeriDoc Global secured QR code on the ID card to begin a blockchain verification check.
On successfully passing the technology check, a results page will appear and show you the true document produced by the ID card issuer for a final visual comparison check.
Additionally here is the results page that would appear after scanning the QR code on the Driver Licence above https://veridocglobal.com/Verify/MainNet/58790627-c755-4041-9d6c-b8b769ae9203
ID Cards Explanation Video
Watch this video for more information: https://www.youtube.com/watch?v=CTPDtrk-NQQ
If you are interested in this solution or think you could use this verification system for something else, we would be happy to have a chat with you.
This article was first posted on Medium.