Blocking Puppy Farms With Blockchain.
19 Jun 2019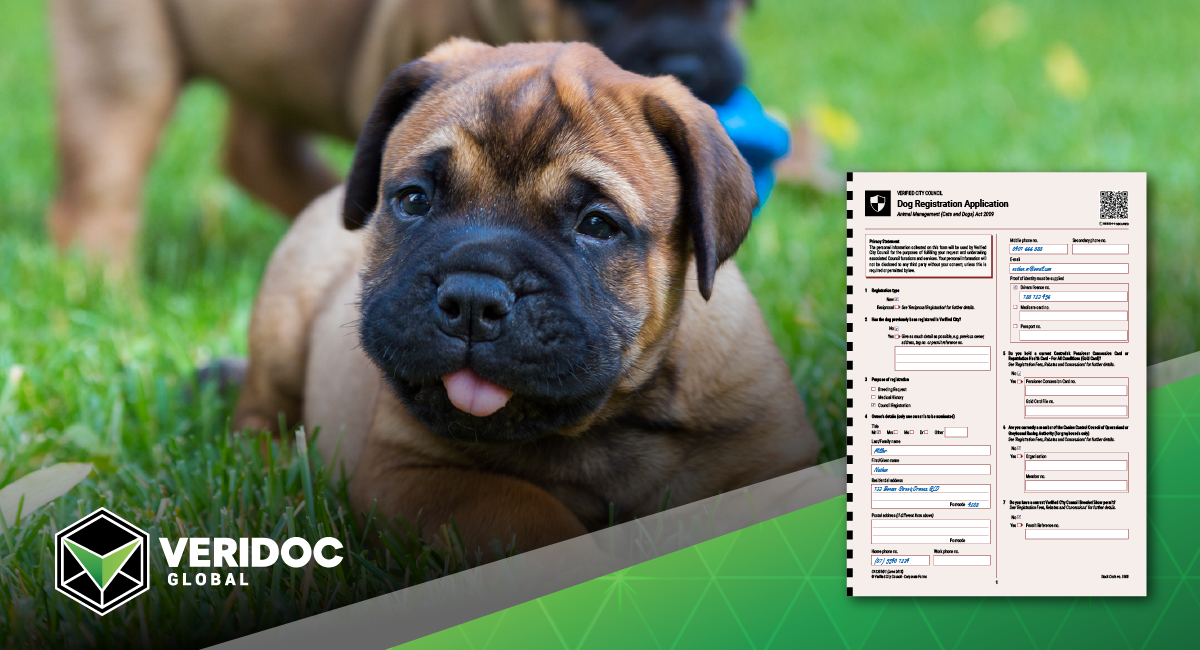 There was once a time when it would have been completely acceptable for your family to go down to the local pet shop and pick the shiniest purebred puppy you could find and not think twice about it, but today we prefer to find our companions from shelters, to adopt instead of buying and the reason isn't just because there are already too many pets out there that need homes, an there are many different reasons that puppy farms are steadily being pushed aside for better, more humane facilities.
A puppy farm (also known as a puppy factory or puppy mill) is defined by the RSPCA as 'an intensive dog breeding facility that is operated under inadequate conditions that fail to meet the dogs' behavioral, social and/or physiological needs'.
Puppy Farms are a topic that I'm sure all have heard spoken about, an industry standard for many that were once a normal occurrence in our society but would now be considered completely unacceptable in this day and age. While there are many countries and local councils putting laws in effect to prevent this kind of trade there are still puppy farms out there slipping through the cracks, but why does it need to still be happening?
Most puppies have at some point seen a Veterinarian in their early years, the registering of microchips are performed by a veterinary clinic at the point of its first vaccination. All breeders and Pet shops have to have at least one vaccination before the sale, but who's monitoring how many puppies someone has had microchipped?
After speaking with a local Veterinarian about navigating the intricacies of breeding, I found that it seems almost too easy for people to get around the local laws and regulations in regards to breeding, with her stating there was not much monitoring currently in place, and it seemed our veterinary friends were feeling the frustrations of mass breeding.
In an article from News.com, Animal welfare groups have expressed concern about the growing trend of pets being sold via classified websites, where callous breeders can operate in plain sight without consequences.
With the full story here.
Some councils have made microchipping mandatory for all puppies and kittens born from 6 weeks of age or point of sale, while others have invested in programs to prevent large scale backyard breeding by having all owners register for a specific breeding number. What stands out the most when looking into legislation regarding puppy farms, is that every state seems to have different requirements and restrictions. With all of these methods in place for different states and their respective councils, why then are we still seeing mass scale puppy farms, why then are they still in business?
The system clearly needs to change but how and where to start?
Firstly the technology for monitoring these transactions needs to increase, the system as it stands has a low chance of being enforced. There needs to be, records from when the pup is born, to any point of sale to any microchip or vaccination, not only that, but it needs to be protected from fraud or fakes. The technology is out there and it is available by VeriDoc Global and their QR code blockchain solution.
VeriDoc Global has developed a solution that involves embedding a QR code on an item with a unique digital hash inside the QR code. The hash holds a string of information that is then placed on the blockchain network for security, verification, and more importantly end-user validation. By using a QR code reading app on any smartphone, customers/veterinarians can scan the QR code on the item, and receive the necessary information and in this case a lodgment of every point of sale. It needs to be mandatory for every puppy to have been registered with a unique digital hash before a sale so that when you do go to purchase that puppy you can scan your puppies information and make sure you are making the ethical choice. Try it now with the image above. Download the free VeriDoc Global App from the Play or App store now. Scan the QR code in the image and try out the technology today using any smartphone.
It comes with Change of State Technology (CoS) which can be used by scanning the QR code, and it can add time and location stamps along with any additional info on the animal and its history. CoS technology allows buyers to verify on the blockchain in real time and at the point of sale, just using their phone. This allows the customer to be 100% assured of the history of the pet you are buying.
If fraudsters and unethical breeders try to create their own QR codes, it will fail the verification process because it doesn't exist in VeriDoc Global's library.
Tighter restrictions and monitoring is not the only thing this technology could be used for, it also allows for other endless possibilities, for animals of all ages and species.
How many times have you gone to your doggie daycare or cat boarding house and they have asked you for your pets vaccination certificate only to have forgotten it or lost it, what do you do then?
What if all that was necessary, was for them to scan your pets QR code saved on your phone, to prove that it had indeed been vaccinated. No more certificates, no more pieces of paper that you're sure, you placed in that, special folder.
VeriDoc Global has the finished solution, right now. The question is more, why isn't our councils and government making this mandatory.
Our animal companions look to us to protect them, and we can do that with technology like this, which isn't just helpful, but it could expand to do so much more, it could create better care and treatment for all pets, and in my eyes that is something worth investing in.
This article was written by Reneé K. To learn more about VeriDoc Global's software and how it can be of benefit to you or your organization, please visit the website at www.veridocglobal.com