Fighting Wine Fraud And Using The Blockchain To Do It.
23 Mar 2019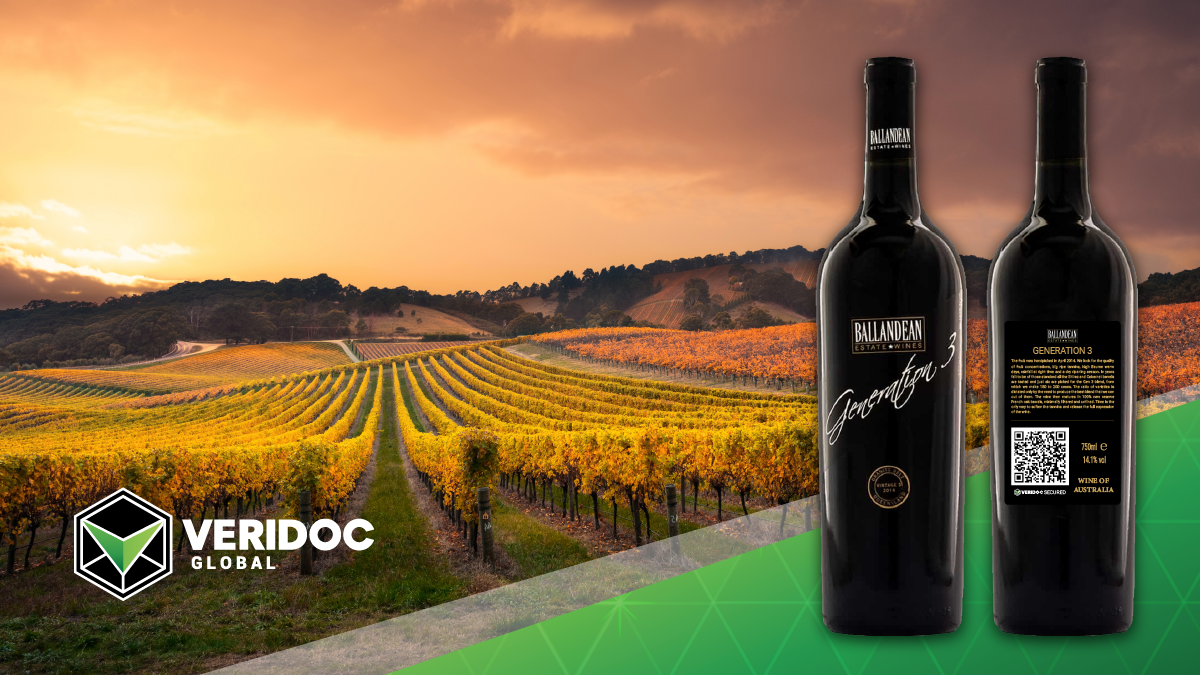 Creating counterfeit items and selling them off as originals can be lucrative for those profiting from it, but for the consumer, it dilutes and scams consumers out of real goods that they have been sold as the real thing, and it can be very difficult to detect. On some items, the difference can be quite clear but the wine industry is particularly susceptible to fraud because the ability to tell the difference between different grades of high-end wine is a skill that not everyone will possess, or be confident enough to declare.
So what is wine fraud?
Wine fraud can refer to the meddling or making changes to a cheaper wine to make it taste more expensive. Such as using additives such as elderberry juice, cinnamon, or even food coloring to create a 'vintage' wine feel in both taste and appearance to fool the prospective buyer.
Basically, if you've bought a wine that's been sold based on false attributes and qualities – whether it be brand, taste, vintage, location, or price, then it's considered fraud.
There's already been a number of cases this year already.
https://www.foodsafetynews.com/2019/02/authorities-shutdown-international-wine-fraud-operation-three-in-italy-arrested/
https://www.ft.com/content/9728ea64-1a73-11e9-9e64-d150b3105d21
"Investigators found an error on the front label with " altidudin" listed instead of "Altitudine" which was used to distinguish bottles put into circulation. Such labels were found on bottles of wine marketed far as Germany. NAS Carabinieri discovered at least 3,000 corks and around 10,000 laminate caps, as well as bottling and capping machine and wine tanks with a capacity of 1,000 liters. "
So what can be done about it? We believe we have a solution.
VeriDoc Global is a software application that uses the blockchain with the VeriDoc Global Protocol that was specifically designed to eliminate fraud and counterfeits.
On the surface, the general public sees a VeriDoc Global Secured QR Code on the wine.
By scanning it with VeriDoc Global's QR code reading app, they can verify if the wine bottle is real or fake within a few seconds. The VeriDoc Global QR code reading app is a key component of the solution. If fraudsters try to create their own QR codes, it will fail the verification process because it doesn't exist in VeriDoc Global's library.
Behind the scenes, the verification protocol uses VeriDoc Global Secured QR codes, encryption algorithms, unique hash values, and the blockchain to check that the wine you've purchased is authentic. It also shows you a picture of the bottle of wine, along with information and details on the batch and how it was produced. Not only that, you can now see the record of everyone that has scanned the QR code and see for yourself how this technology can and is being used right now. The solution can be tailored to suit the business and consumer.
The VeriDoc Global app comes preloaded with Change of State (CoS) technology. This allows wine producers the ability to control and view all changes relating to wine ownership. Scanning the QR code can add time and location stamps along with any additional info on the product, barrel and case numbers along with taste pallet on each bottle. CoS technology allows buyers to verify on the blockchain that they own their bottle of wine, in real time and at the point of sale. This allows the customers to be 100% assured that they haven't been scammed.
And in the case of Ballandean Estate Wines, you want to know if you've got the real thing.
Soon you'll be able to scan Ballandean Estate Wines and know you are getting the genuine thing with confidence, backed by the knowledge it is secured by VeriDoc Global.
Our new blockchain technology is providing the leading edge when it comes to countering counterfeit wine. With fraud in the global food and wine industry costing somewhere between $10 to $15 billion dollars every year, it has become a priority to find new ways to solve the problem and we believe we have that solution covered at VeriDoc Global.
Come see for yourself and try out the technology today either with the QR Reader or log in to use the CoS scanner by using any smartphone and downloading our free VeriDoc Global App from the play or app store now.
To learn more about our solution and software, please visit our website at www.veridocglobal.com