Food Contamination with a Blockchain Solution.
21 Aug 2020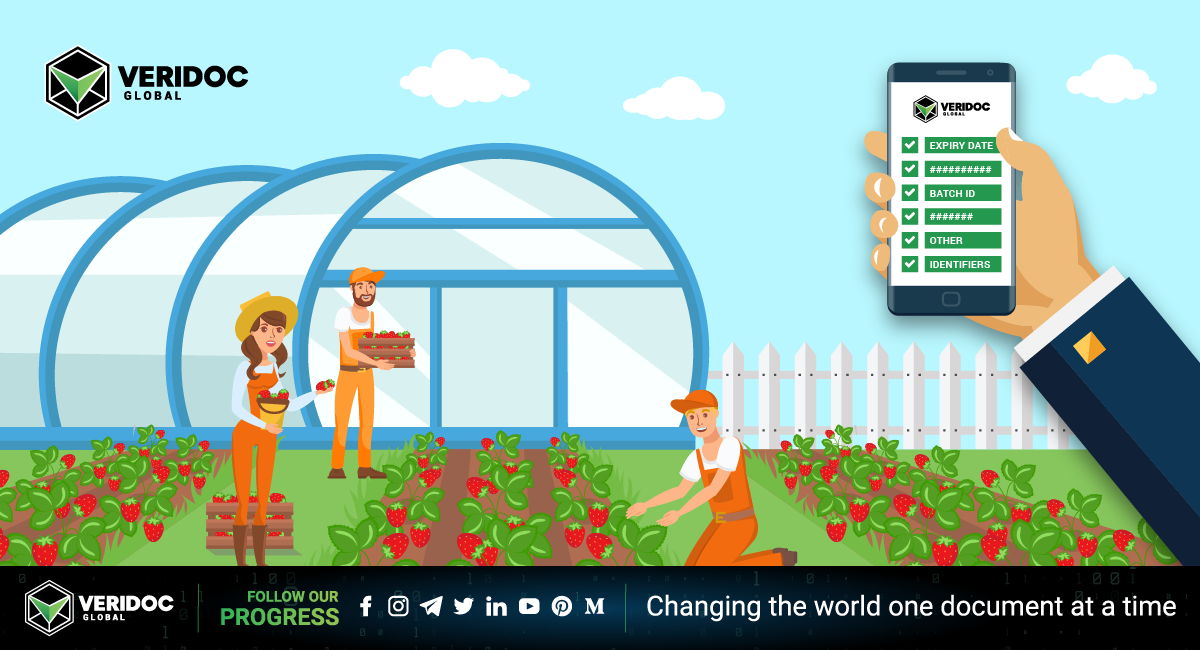 Back in 2018, Australia was gripped by contamination fears after multiple, separate instances of customers finding needles in strawberries they bought from supermarkets. This sparked national interest and escalated as copycat cases began happening.
The Queensland Government then announced a $1 million fund to help investigate gaps in the supply chain, assist farmers, and to promote Queensland strawberries and the cases seemed to stop with both the Queensland and West Australia governments offering $100,000 rewards for the capture and conviction of anyone who was involved in the contamination.
Well, it's 2020, and it's happening again, after this week more needles were found in strawberries in Queensland. When this happened in 2018, VeriDoc Global came up with a solution to solve the issue that combined QR codes and blockchain.
With the use of VeriDoc Global QR codes on packaging and the security benefits of blockchain technology, we can inform consumers quickly and securely with vital information before purchasing. We assist producers and consumers in ensuring food safety with our blockchain solution.
Growers and Producers may view batches of strawberries that have been contaminated and only have those batches taken off the shelf rather than all strawberries that were produced by that brand. We can pinpoint with accuracy and confidence on which batches had been affected, and they can be removed immediately.
To get more info please visit our website at http://veridocglobal.com and help us stop this from happening again.
🍓🚚🔗💚
History doesn't need to repeat itself and there are finished blockchain solutions that can solve this issue right now and VeriDoc Global is here to help.
This article was first published on Medium.
You can download the free VeriDoc Global App with QR Reader and Smart Login from the Play and App store now. Content by Greg G