Mother's Day and Blockchain - Who Knew They Went So Well Together.
17 May 2019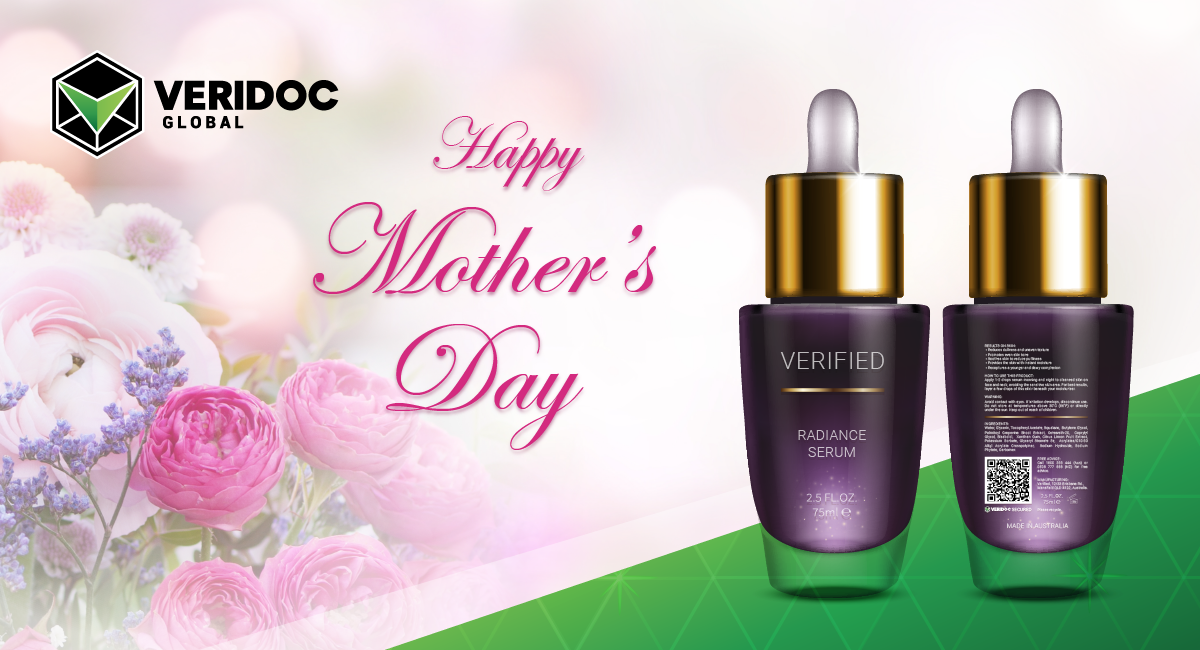 All around the world we recently celebrated Mothers Day, which is the celebration of mothers and motherhood, and it can be traced back to the ancient Greeks and Romans, who held festivals in honor of the mother goddesses Rhea and Cybele. The modern Mother's Day is celebrated worldwide in various different ways depending on the country. In Ethiopia, for example, they celebrate mothers day with a three-day festival called Antrosht, which is also the end of the rainy season, which seems somewhat fitting. In Thailand, Mothers day is celebrated on August the 12th this year, on the birthday of the Queen Mother Sirikit and it is a day off for the general population, with schools and most businesses closed.
In the United States, the official Mother's Day holiday arose in the 1900s as a result of the efforts of Anna Jarvis, following her mother's 1905 death, Anna Jarvis conceived of Mother's Day as a way of honoring the sacrifices mothers made for their children. It continues to be celebrated by presenting mothers with gifts and flowers, and it has become one of the biggest holidays for consumer spending, even if that was the last thing Anna Jarvis had wanted.
And if you're like most people on this planet, you want to get your mother something special and sometimes that means spending more than you normally would on gifts, that you may not know anything about.
Take beauty or skincare products, trying to tell a fake can be tricky. Sometimes, looking at the bottle will give away whether or not you ordered a fake product. Often, on illegitimate bottles, words are misspelled or the spacing is off. However, there are some good fakes out there that can fool any savvy shopper. When you first open the bottle, smell the product and pay close attention to its consistency and color. If you notice skin irritation, stop using the product immediately and see a doctor if it does not clear.
I mean how awful would it be to give your mum a skin care product only to find out it was fake and caused her to break out and have to see a doctor. No one wants that.
Most people know that a counterfeit is a product that intends to imitate a genuine brand, using its trademarked logo and design without their permission, in order to deceive the customer into buying it often using inferior ingredients and supplementing it with something entirely different.
Counterfeit goods are different again from knockoffs. What distinguishes a knockoff is its physical resemblance to a brand's product, without actually illegally duplicating its trademarked characteristics.
With global consumers spending about half a trillion dollars on counterfeit items every year, more than 70% of those goods are being sold by online marketplaces, with Amazon and Alibaba the two largest marketplaces in the world, having been accused in the past of selling fake and counterfeit goods.
And while there are some people that may turn to online sellers and marketplaces for counterfeit goods at low prices, more often than not, most customers are unaware they bought a fake until it arrives. That is if they ever do realize the product is counterfeit.
So where does VeriDoc Global come into this?
VeriDoc Global has a finished software application that uses the blockchain with the VeriDoc Global Protocol that was specifically designed to eliminate fraud and counterfeits. Download our free VeriDoc Global App from the Play or App store now. Scan the QR code in the image and try out the technology today using any smartphone.
On the surface, the general public sees a VeriDoc Global Secured QR Code on the product, let's say a beauty product like the one in the picture
By scanning it with VeriDoc Global's QR code reading app, they can verify if the product is real or fake within a few seconds. The VeriDoc Global QR code reading app is a key component of the solution. If fraudsters try to create their own QR codes, it will fail the verification process because it doesn't exist in VeriDoc Global's library.
Behind the scenes, the verification protocol uses VeriDoc Global Secured QR codes, encryption algorithms, unique hash values, and the blockchain to check that the product you've purchased is authentic. It also shows you a picture of the bottle of product, along with information and details on the batch and how it was produced. The solution can be tailored to suit the business and supply chain along every step of the way.
The VeriDoc Global app comes preloaded with Change of State (CoS) technology. This allows producers the ability to control and view all changes relating to ownership. Scanning the QR code can add time and location stamps along with any additional info on the product, as it travels each step of the supply chain. CoS technology allows buyers to verify on the blockchain that they own their product, in real time and at the point of sale. This allows the customers to be 100% assured that they haven't been scammed.
And when it comes to buying products online, you want to look for a VeriDoc Global secured QR code on the label to be completely sure. And if that's not possible on the product you want yet, just be sure to buy direct from the retailer, check the product information before you buy it, and if it seems too good to be true, then it usually is.
When it comes to getting something for your mum, don't you want to be sure it's the real thing?
I mean, without her, we wouldn't be here.
And while you can't guarantee she will always love the gift, you can at least know it's the real thing.
Thank you to all the fantastic mums out there.