Poison Drinks- Can Blockchain Stop The Flow?
31 Jul 2019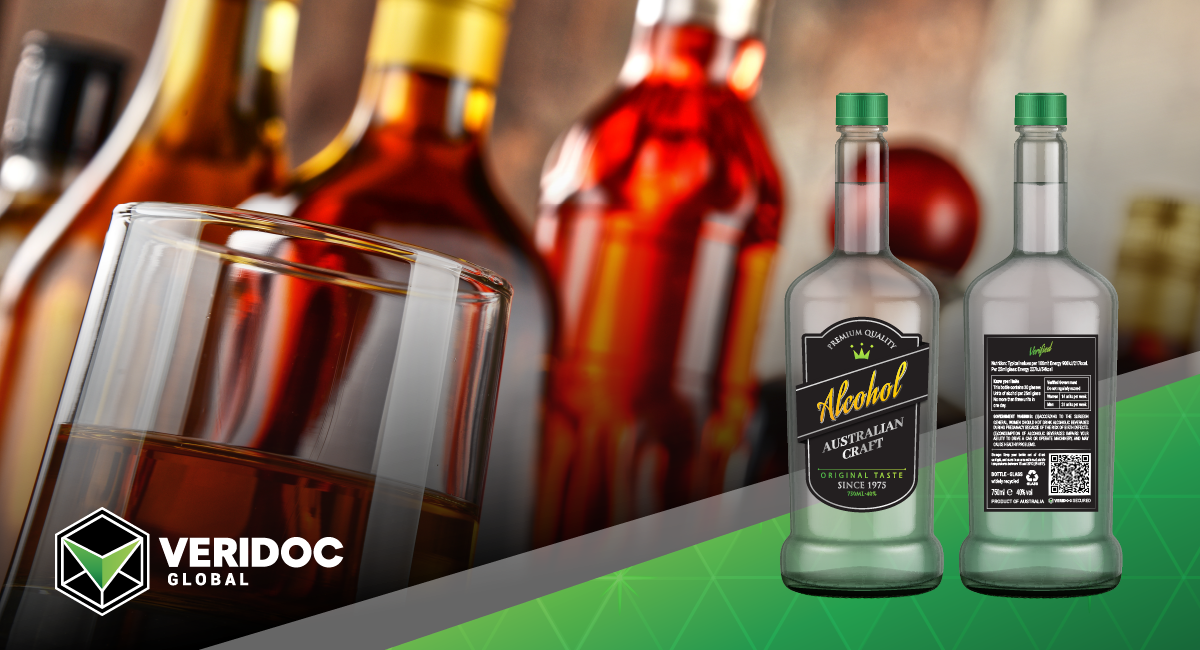 Everyone needs a holiday from time to time, and for those of us that can afford to travel, a tropical paradise is where a majority of people tend to spend their much needed vacation days. Although basking on a beautiful island while someone brings you drinks sounds relaxing, the reality is that much can go wrong when in unfamiliar territory.
Seasoned travelers are aware that not everything is as it seems when you see that post card with a tropical island getaway, most of the time while the views are usually similar, a lot of these countries have very different laws and practices that in some instances can lead to disaster.
Most recently 19 people have lost their lives due to contaminated alcohol in Costa Rica.
The victims, who ranged from 32 to 72 in age, consumed the tainted alcohol in various cities across the country dating back to early last month"
See more to the story here
Unfortunately these are not the first deaths we have seen due to methanol poisoning, many have lost friends and family members due to contaminated alcohol, an issue that we continue to see around the world. Most of the time these people were travelers having the time of their lives, while unsuspectingly consuming counterfeit products eventually leading to their hospitalization and in some cases death. It is thought by many that these clusters of deaths by methanol poisoning are rare, but as I researched more I came across a far more startling revelation. This is happening everywhere.
And while government officials warn people away from buying counterfeit alcohol in this particular instance in Costa Rica, what happens when this occurs again in another city?
In an article listed Methanol Poisoning: A Silent Epidemic The title pretty much says it all as they state in A report by the Centre for Indonesian Policy Studies (CIPS) provides an indication: "Nationwide, 487 people died from illegal alcohol poisoning between 2013 and 2016 — a 226% increase over figures from 2008 to 2012."
The article mentions the stories of loved ones who unfortunately lost their lives to methanol poisoning, and while some are trying to contribute by founding charity organizations in their name to help put a stop to more unexpected fatalities. Many of us simply hope it doesn't happen to us because we really have no way of knowing we are at risk as cases continue to pop up all over the world leaving devastation in its wake.
The World Health Organizations Information Note on Methanol poisoning states-
Some illicitly-produced drinks are made to appear legitimate through bottle design and labeling and consumers can be misled into believing they are buying a genuine brand of alcohol. Bottles may be sold in shops, markets and bars, often at a "bargain" price.
And while the WHO have effective measures in place to stop an outbreak once it has begun, even tips and tricks to avoid such instances like this within the information supplied, what is being done about preventing counterfeit alcohol?
Wouldn't the elimination of counterfeit products be a more aggressive course of action rather than avoidance?
The technology for this is already supplied by VeriDoc Global with many using the same measures the technology provides to prevent the sale of counterfeit products.
Download the free VeriDoc Global App from the Play or App store now. Scan the QR code in the image and try out the technology today using any smartphone.
Their patented QR code blockchain solution technology involves embedding a QR code on an item with a unique digital hash inside the QR code. The hash holds a string of information that is then placed on the blockchain network for security, verification, and more importantly end-user validation.
By using a QR code reading app on any smartphone, customers can scan the QR code on the bottle, and receive the necessary information and in this case make absolutely certain you have the right product. It can also add time and location stamps along with any additional information such as batch numbers for product recalls, recipes, cocktail tutorials, or simply knowing that bottle is a true make of the brand you love.
Shop owners and customers can both scan the QR code, preventing the unknowing sale of counterfeit alcohol in shops and bars, with tighter restrictions on alcohol consumption including QR code technology eliminating those counterfeit products. Suppliers, bartenders and shop owners will breathe easier knowing they are not handing over poison to their unsuspecting patrons.
If this truly is a silent epidemic, more needs to be done to protect ourselves and our loved ones, if using technology that is readily available helps bridge that gap of lost lives then why not invest, invest in technology and invest in saving lives.
Orginally posted to Medium and written by Renee K. To learn more about VeriDoc Global's software and how it can be of benefit to you or your organization, please visit the website at www.veridocglobal.com