Property Development and Blockchain - Don't you want to be sure about who is building your home?
29 Aug 2019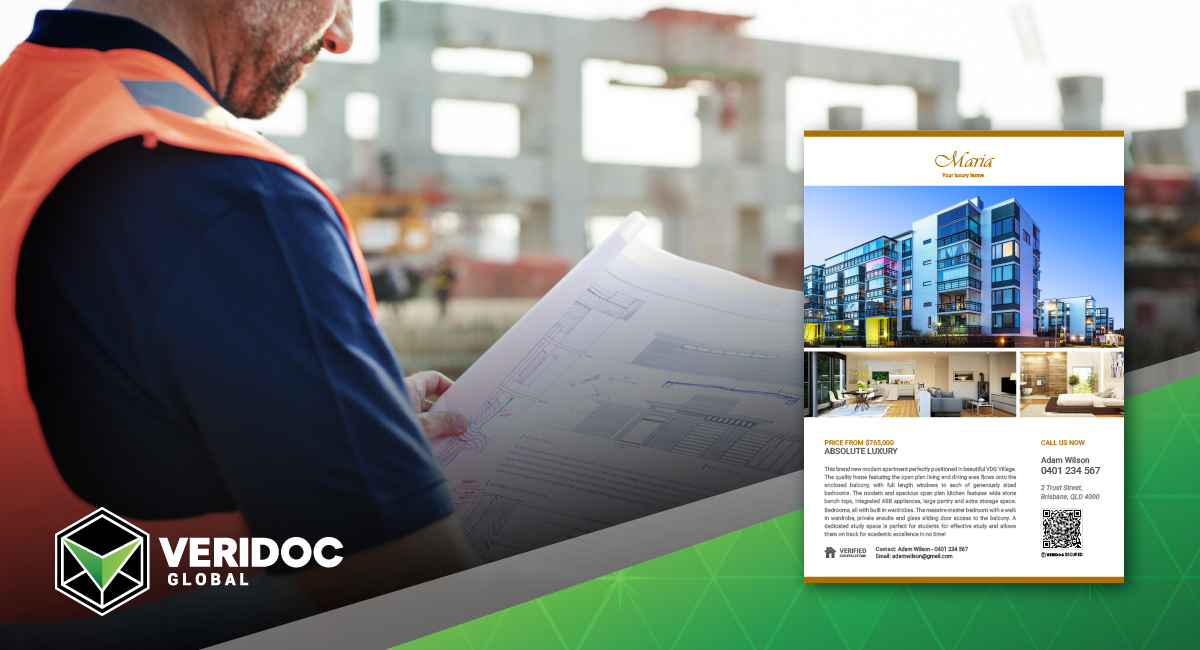 Unfortunately owning your own property is a luxury many of us can ill afford. If you are lucky enough to have been blessed with owning property, usually you have toiled, saved, and sacrificed for the ultimate goal. The blood sweat and tears given in order to own your own investment from the ground up, I think is something all of us aspire to achieve.
Unfortunately, the current economy is not the only roadblock on the path to property investment that sets the aspiring landowner back along with all the 'red tape' involved, usually, our biggest fear is suddenly no longer the only concern when acquiring land or home. The reality is there are many more dangers in property development in this day and age and so far, no real recourse with the threat of losing everything, which is very real.
In an article on the edge markets,
"A total of 1,046 developers have been named on the National Housing Department's blacklist. Up till Sept 14 this year, the list showed 169 developers involved in abandoned housing projects; 91 unlicensed developers; 474 developers who failed to pay compounds for breaking the law; and 312 developers who defied the Tribunal for Homebuyers Claims (TTPR)." More to the story here
With blacklisted developers abandoning projects and more, the threat to investors grows, and with the above article hoping to shine a light on the current crisis in order to spread awareness, the listing of blacklisted developers seems the only real recourse from authorities in the hopes that more prospective owners do not invest their fortunes at risk of severe consequences, with some losing everything as a result, simply naming and shaming can't really be our only weapon in the fight for fair and honest development?
In an article listed Avoid Being Cheated by These BLACKLISTED Property Developers more to the story here
It goes on to list ways for all homeowners and investors to avoid fraudulent developers in breach of several serious acts in place to protect us all.
"Before committing to such a big-ticket purchase, check if the developer has faced any problems in their projects. Recently, the National Housing Department (JPN) has released an updated list of blacklisted property developers (as of July 2019) based on the Housing Development (Control and Licensing) 1966 [Act 118]"
It seems all platforms are pushing a plan of attack with increased knowledge base and awareness of the threat with avoidance of the blacklisted development companies the key goal, but as all would know not all companies start out on that list, they would have had to have been repeating offenders before the National Housing Department became aware of there actions. That means lots of people are out there have already become targets and even more that may yet become one.
Not only that, but there are reports of developers selling land which they do not yet own, such as in the case of developers purchasing only a small parcel of land and then using that, to on-sell the rest of the property and land, even when they don't own it all. Wouldn't you want to know?
How do we protect ourselves and everything we have worked our whole lives to achieve?
Try it now with the image above. Download the free VeriDoc Global App from the Play or App store now. Scan the QR code in the image and see the technology today using any smartphone.
Avoidance and awareness of the key issue are contributing fractures in keeping developers honest and like always the more you know the safer you are, but it isn't really providing any long term protection going forward, there will always be larger companies willing to take advance of the little guy in order to make more money at your expense.
So what is the solution?
Well, like all groundbreaking advancements for the betterment of mankind, technology is the key. Technology that is already used worldwide, proven and available by VeriDoc Global.
Veridoc Globals patented QR code involves embedding a QR code on an item with a unique digital hash inside the QR code. The hash holds information that is then placed on the blockchain network for security and authentication, verifying the needs of users seeking additional information.
The revolutionary advancement in technology allows for Veridoc Global to customise the storage of necessary information on a cloud-based network. By using a QR code reading app on any smartphone, a customer can scan the QR code on any developers legal agreement, brochure or website and received the necessary information, for these prospective owners this means licensing, permits, and any breach of acts, allowing all the information that you know would take painful research, and money to receive available at a simple scan of a QR code for free.
Information, when‌ ‌freely‌ ‌given‌ ‌within‌ ‌this‌ ‌platform‌ would not only ‌protect‌ ‌the‌ ‌future‌ ‌of‌ ‌our‌ ‌investments but increase the involvement of infrastructure in an already drowning economy, with access to this technology not only will awareness of navigating property development grow, but the transparency will bring life to those companies providing high-end services for every type of client.
Veridoc Global could very well be the building blocks to the success you seek in a world where finding the right developer could lead to a new beginning or an end.
This article was first posted on Medium.