Roadmap Achievement 2D Barcode Support Expanded.
19 Jul 2019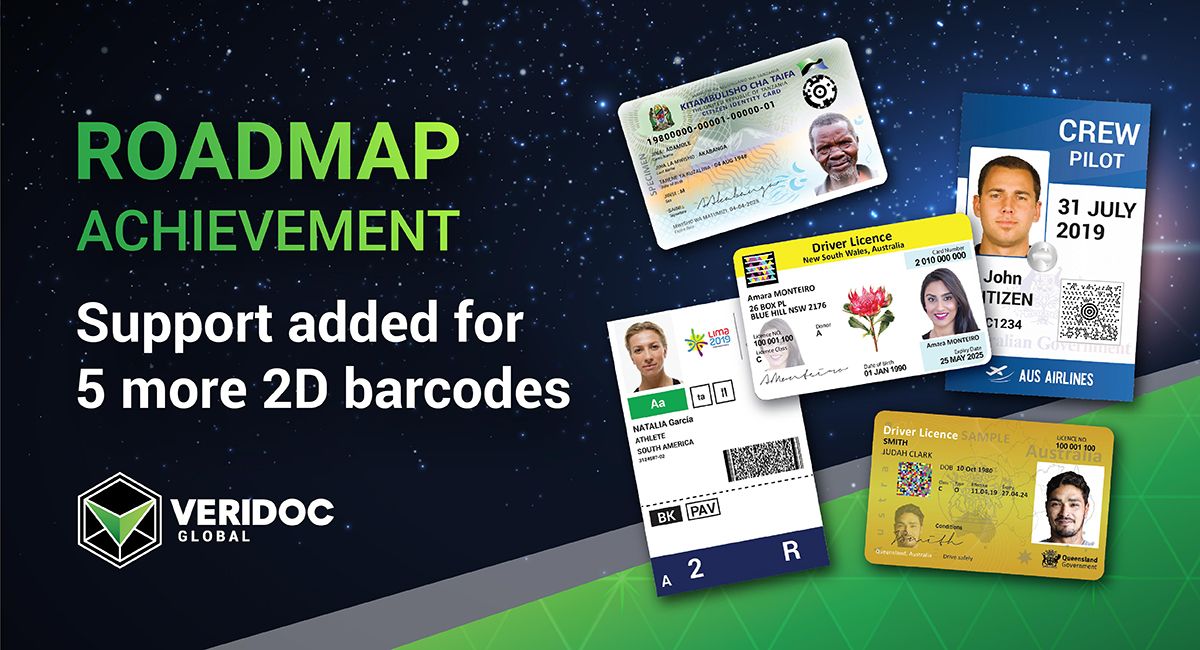 VeriDoc Global's patented verification solution includes all types of barcodes. QR codes are typically used because they are the most common. Most new mobile devices have a QR code reader built into the camera app which further supports the use of a QR code. If you require a PDF417, MaxiCode, Aztec or Data Matrix barcode, we can assist you with this as well.
Our team is always working on adding more types and can tailor the solution to fit your requirements.
To learn more about this solution and more, visit our website today at https://www.veridocglobal.com and sign up for your own free account, which you can try our Demo and Developer access today.
📲🔗😃💚
Changing the world, one document at a time.