Roche Pharmaceuticals: Security Seals and Blockchain Technology
17 Jun 2022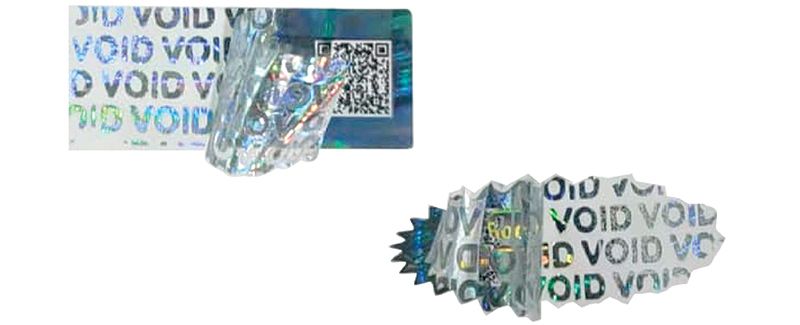 Roche Pharmaceuticals has adopted security seals combined with blockchain technology to protect their brand from counterfeits and fake products. The solution utilises Tacoms International's holographic seals which features a VeriDoc Global secured QR code.
Tacoms' holographic seals include special multi-level security features and the VeriDoc Global secured QR code is added to the final layer. Scanning the QR code will allow users to verify that the product is authentic as well as provide easy access to product information.
Anyone trying to remove the security seal to reuse again on a counterfeit product will be discouraged to find that the security seal is designed to be used once only.
Figure 1: Removed seals leave a VOID underlining and prevent the seal from being reused.
Several of the new security seals have already been produced for Roche Pharmaceuticals so far in Nigeria and deployed across two major product lines.
To learn more about VeriDoc Global visit: https://veridocglobal.com
To learn more about Tacoms International visit: https://tacoms.com
This article was first posted on Medium.