Safety and Risk Management in an ever changing world.
31 Jan 2020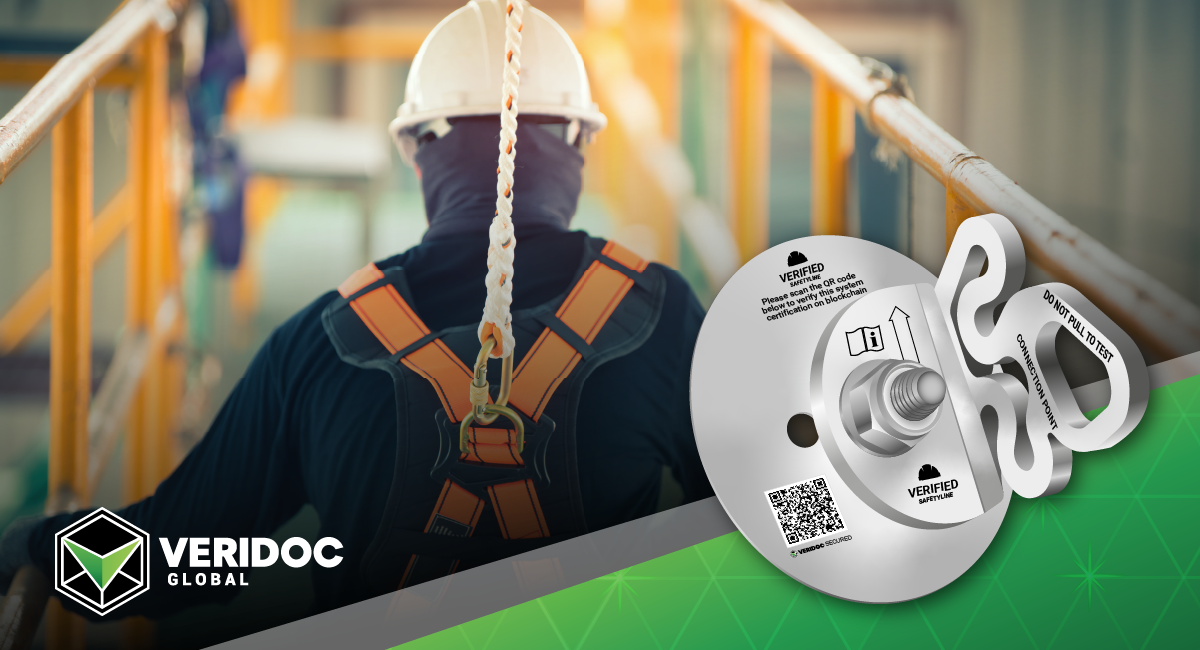 It's one of those things that at the mere thought of it, can cause the hair on the back of your neck to stand. Imagine then for a moment you are working high above the ground with no safety net and a piece of equipment holding you, snaps and gives way.
Now thankfully most of us will never be in a position to have this happen, but there are thousands of people every day who rely on equipment and safety gear to protect them and keep such things from ever happening.
Wouldn't you want a system that made sure the checks had been made, nothing was forgotten and the information couldn't be changed?
No-one wants someone unqualified with no experience working in such a field when it comes to safety. There is a way you could check with your smartphone whether not a piece of equipment had been checked or replaced and had the certificates to go with it. And from a safety audit perspective, you could see its entire safety and audit history from a smartphone or tablet without having to chase up paperwork or wonder if the details were correct.
I think the better question is, why wouldn't you want better?
No-one wants to wonder.
Take a safe point for example.
A Safe point is a permanent anchor point that can be used for a variety of reasons but it's important when working at height.
Now each safe point comes with basic information on each safe point ID TAG.
A Serial Number (Unique identifier)
Safe working load (how many loads the anchor can carry: 1 person or 2 people etc.)
And once you install a safe point you want to see this recorded.
-- Date of Installation (set by the installer)
SANS Standard, it has been installed against (SANS EN 353–1 or SANS EN 795 or SANS 50795).
List of components for Safe Point Pro (Disc, safe point, bolt, and 2 washers)
And a project code as needed, since there is never just one safe point installed.
And once installed and in operation, each safe point needs to be checked every 3 months. With a safe point being only valid for a year, after that it needs to be replaced. You can see where some checks may be missed along the way or paperwork misplaced. There has to be a better way.
So what can be done about it?
VeriDoc Global has developed a finished solution that involves embedding a QR code on almost any product with a unique digital hash inside the QR code. The hash holds a string of information that is then placed on the blockchain network for security, verification, and most important end-user validation.
Using our free QR reading app on your smartphone, you can scan the QR code on the safe point and the app will show you the true certification produced by the issuer along with details and history on the safe point. It can also set up alerts to let them know when a safe point needs re-certification or to be replaced, just by scanning the QR code on the equipment.
Behind the scenes, the verification protocol uses VeriDoc Global Secured QR codes, encryption algorithms, unique hash values, and the blockchain to check that the product is authentic and gathers the information about it.
The VeriDoc Global app also comes preloaded with Change of State (CoS) technology. This would allow learning institutes the ability to control and view all changes relating to that qualification and valid date. CoS technology allows customers to verify on the blockchain that the equipment, certification are valid and the people working on and teaching are qualified, insured and allowed to work.
Test it out today. Scan the QR code in the image above to see the solution working for yourself.
You can use any free QR reader on your smartphone or download the free VeriDoc Global App from the Play or App store now.
Click here to go directly to the use case without scanning the QR code.
In the end, you want to be able to provide efficient, cost-effective, and easy to use products that will make the working environment safer. We believe working together with other companies in the industry, and our blockchain solution will be able to change the standard on what is expected when it comes to safety.
And isn't that the point of making something better, and safer to use?
This article was first posted on Medium.