Stopping Counterfeit Baby Formula With Blockchain.
26 Jun 2019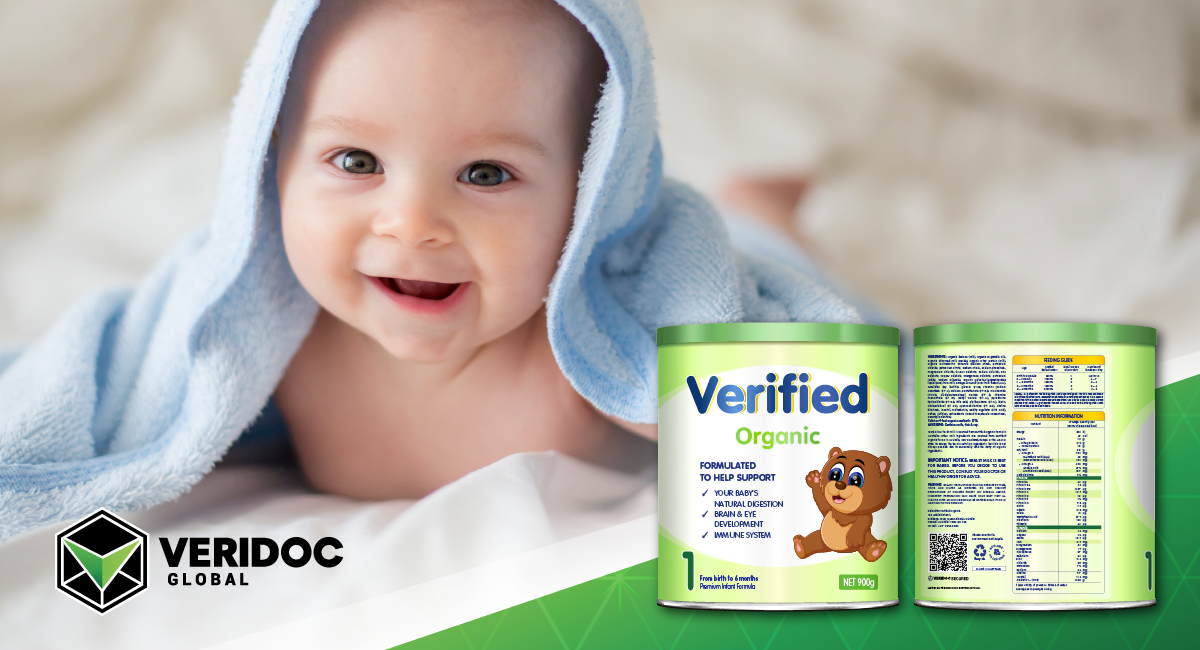 As some would have heard or even personally experienced a time when we felt a desperate need to see baby formula stacked on our grocery shelves, instead of the near-constant empty shelving space. It seemed akin to gold trying to procure a basic necessity for your baby and for many it was a growing concern that there wasn't enough for everyone. The need for more product availability had led to consumer desperation and the subsequent emergence of counterfeits and imitations of the brands we knew and loved, deceiving shoppers into purchasing disingenuous products in place of the real thing.
Recently the release of an article shared on many platforms such as The World News and The Sydney Morning Herald, touched on this very subject, providing answers to many of our burning questions regarding counterfeit products. As stated in the article by Cara Waters -Blackmores last month revealed a 43 per cent fall in profit in the three months to March 31 to $10 million, while revenue dropped 4 percent, as the company continued to grapple with sliding sales to China, its biggest market in Asia.
See the full story here.
The article shed light into the difficulties of counterfeits and the challenges that corporations face protecting their product from other less deserving knock-offs, forgeries with housing so well made that even the original companies best couldn't spot the difference.
"I was at Blackmores for nine years. I saw a lot of fake Blackmores products coming out of China, I could honestly tell you by the end of those nine years, I could not tell the difference."
As stated in the article by Chief Executive Christine Holgate. If the genuine corporations struggle with authenticating their very own products, how then are we to navigate the forgeries of products fast becoming available on our shelves?
After speaking with a local grocer, rules around baby formula have changed following the shortage from a few years back, limiting purchases to two tins per person. While this has prevented shoppers from bulk buying in order to sell overseas, it doesn't help the current issue that has risen from the original shortage, stating they don't have anything to do with product authentication and that it is all there supplier's responsibility.
Now I know what you're thinking, what is the difference? It feels as if there was not enough to go around and now there are companies out there helping to fill those empty shelves. But these are counterfeits with similarities in product casing only, it is not the same product. The formula that you would be feeding your baby wouldn't have had the same rigorous regulations in order to keep your baby safe and healthy. It is a real concern what might be in these counterfeits that you could be unwittingly feeding your baby right now. A fear made real when six infants died after drinking contaminated milk and more than 300,000 more became sick. - More to the story here.
The fear grows every time we travel to our local grocery store and look at what's available only to see the exact same tin, time and time again, how are we to tell what's counterfeit and what isn't? A concern the corporations of the genuine vetted products share, and in doing so have undergone steps to keep forgeries off the shelves so that unsuspecting parents don't buy the wrong product. As stated in the article by Cara Waters - Ms. Holgate recommends small businesses use QR codes or other technology on the packaging.
So what are QR codes and why are they so highly recommended as a solution? - Scan the QR code below with any QR Reader.
The formula for QR Codes available by Veridoc Global and their QR code blockchain solution involves embedding a QR code on an item with a unique digital hash inside the QR code. The hash holds a string of information that is then placed on the blockchain network for security, verification, and more importantly end-user validation. By using a QR code reading app on any smartphone, customers can scan the QR code on the item, and receive the necessary information and in this case make absolutely certain you have the right product. It can also add time and location stamps along with any additional information such as batch numbers for product recalls, ingredients list, and recommended dosages.
Try it now with the image above. Download the free VeriDoc Global App from the Play or App store now. Scan the QR code in the image and try out the technology today using any smartphone.
The technology is available now, and all original companies need to take a page out of Blackmore's book and start increasing the monitoring capabilities for grocers and customers alike, allowing the everyday person to have the power to prevent the purchase of counterfeit products. With the technology available in our hands so readily we can make certain the health and well-being of our children are protected, making sure they receive the nutrition they need to grow up happy and healthy.
This article was written by Reneé K. To learn more about VeriDoc Global's software and how it can be of benefit to you or your organization, please visit the website at www.veridocglobal.com