Technology Update - Mainnet.
11 Jul 2019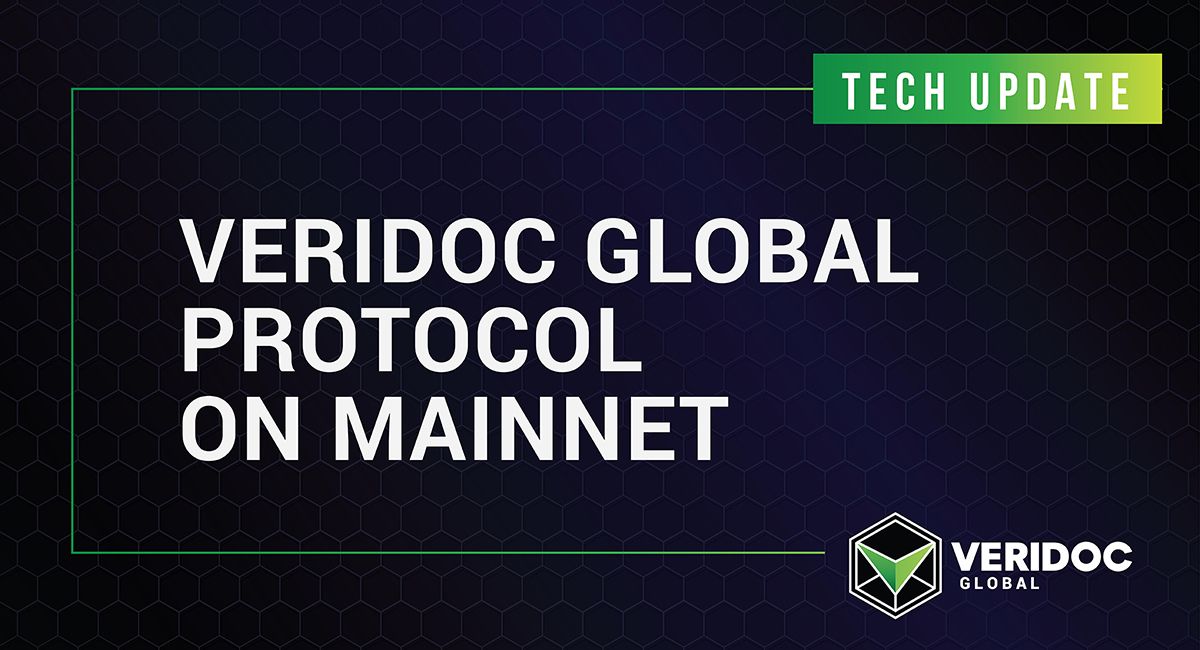 Veridoc Global has it's protocol on Mainnet and the roadmap is ahead of schedule. 2019 is already a huge year for the VeriDoc Global Team.
"A mainnet is the main blockchain network for a project to run on after rounds of testing on the testnet. It is deemed as the final product of a project and the realization of the promise made in the white paper. In layman's terms, It's the real deal."
VeriDoc Global Mainnet Blockchain Environment
MainNet is where the real magic happens. Use MainNet to secure documents on the Main Blockchain once you have successfully integrated with VeriDoc Global services.
For security reasons, the MainNet area can only be accessed by customers who have an active business account with VeriDoc Global.
What is TestNet?
TestNet is a copy of Blockchain that is almost identical in every way to the Main Blockchain except that it is used to experiment and test things. Here, you don't have to spend money to complete a blockchain transaction.
At VeriDoc Global, our applications are deployed on TestNet before they get added to the main network. This allows our clients to test the application before going live and to make sure that everything works the way they want it.
You can register for a TestNet account here.
Inside your TestNet account, you will find some sample templates. Here you can interact with the TestNet blockchain by using our templates to generate Blockchain transactions with a choice between Bitcoin, Ethereum and Ethereum Classic TestNet Blockchains.
The documents that you generate with our templates contain a VeriDoc Global secured QR code. When you scan these QR codes using your mobile device, it will take you to a webpage where you can preview the original document for instant verification.
VeriDoc Global is currently working with governments and companies around the world to solve issues in multiple industries including document fraud, identity fraud, and provenance.