The Future of The Worlds Health Systems. The Solution to Assist the Health of our World.
23 Mar 2020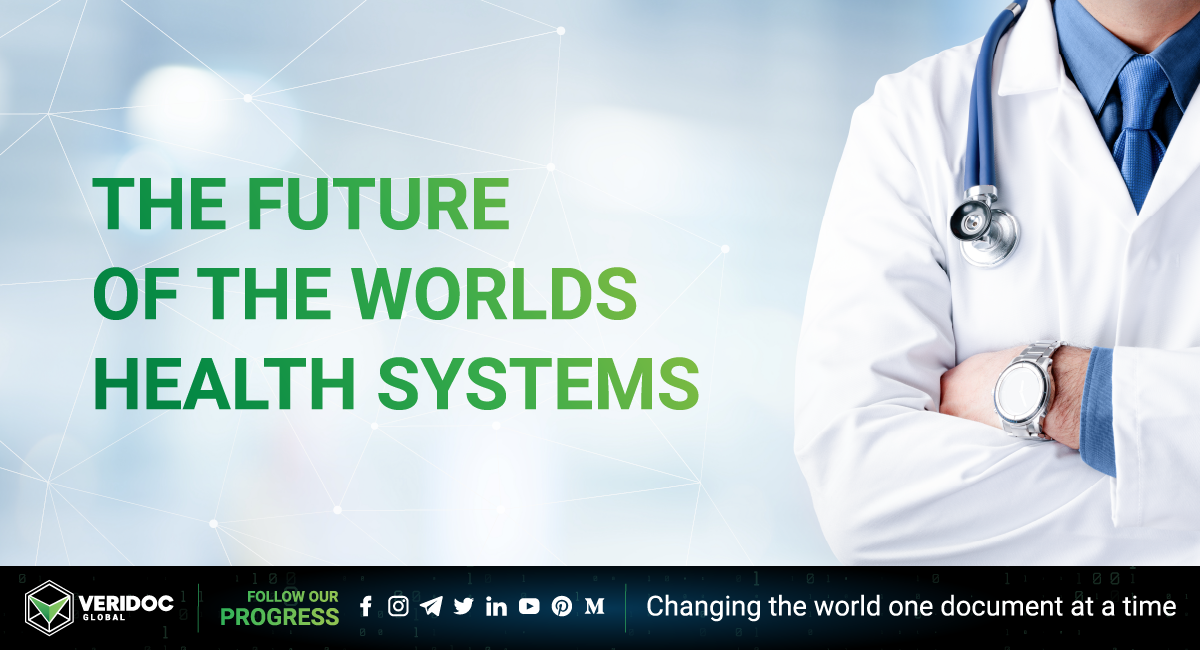 In the last decades with all of the advancements in science, medicine, and technology, there have been great advances in building response systems to improve health delivery logistics throughout developing nations. The challenges lay in data interoperability between Governments, Health Organizations, and people.
But what is Interoperability?
It is the ability of different information systems, devices, and applications to access, integrate, exchange and cooperatively use data in a coordinated synced manner within, and across, regional and national boundaries. It's the fast and seamless portability of information. It's the building blocks of the blockchain.
Now there are the increasing constant challenges for all Nations, The World Health Organization, United Nations, governments and many others, with the constant ongoing threat from Measles, Ebola, Rubella, Malaria, TB, Influenza, HIV, Corona Virus (COVID19) and many others.
In today's modern world with the ease of travel and the needs created by modern society, these are global issues which in turn create huge ramifications, both personal and financial, creating huge infrastructure and logistical challenges in mobilizing the reserves required to combat these epidemics. As we have seen with the current Corona Virus (Covid19) outbreak there has been great difficulty in tracking the movements of people both nationally and internationally.
With the population growth over the last 20 years, which created huge financial and economical strains and with expected future population growths in developing nations, which will create huge logistical challenges to governments and health systems throughout the world. Regrettably, the demand for these health services will increase exponentially in the future.
With all of the past improvements and developments to be able to track health services provided to individuals, there is still the underlying issues of not having an immutable system to track the movement of people and real-time access to data for patients stored in a central single version of authenticity. This is now the biggest future challenge facing governments and health organizations, to securely identify individuals and track medical services in high population density/growth areas.
VeriDoc Globals Solution delivers for Organizations to provide immutable ID Health Care Cards for the fathers, mothers, and children which are their Medical ID for life. Which are updated every time they have treatments or visit medical services These ID cards can be linked to National ID, Passports, schooling, careers and more. Providing time-stamped and GPS Locations every time the card is scanned and treatment is given.
These services need to be delivered in real-time to all organizations in an immutable data solution.
With the future population increases, the biggest challenge facing Governments and Health Care agencies is an immutable form of ID, from the first day of life to the very last day, which must be presented at all times of medical assistance, for births, vaccinations and more.
VeriDoc Globals Identity and tracking management solution delivers data security and added value increasing the efficiency and distribution of services globally. The flexible, steadfast multiuse solution, is specifically designed for health care services to streamline identity data management, authentication of individuals and services provided, allowing real-time proof of provenance and traceability, for all concerned departments and healthcare organizations worldwide.
VeriDoc Global delivers an interoperable solution that integrates with existing databases, using Distributed Ledger Technology, (DLT) delivering a single source, end to end verification and authenticity system associated with personal health care identities, the diagnostics and vaccine data management of patients worldwide.
Today we have the Corona Virus sweeping throughout the world, bring fear and disruption, creating massive financial instability and mayhem in communities. Last year it was, and still is the Ebola virus, in some African nations, which the media of the world seemed to forget as it became old news, far to quickly, Then link this with the Measles epidemic, which hardly made the news media, killing more than the Ebola outbreak.
With all of these technological advances, we now have the required solutions to face these global challenges, to prepare for the future, whatever that may be. The answers are already here, now all we need to do is implement them.
Blockchain technology linked with VeriDoc Globals Solution is part of the future in establishing the building blocks to secure the health of our world.
This story was first published on Medium.