The Story Behind VeriDoc Global
28 Mar 2019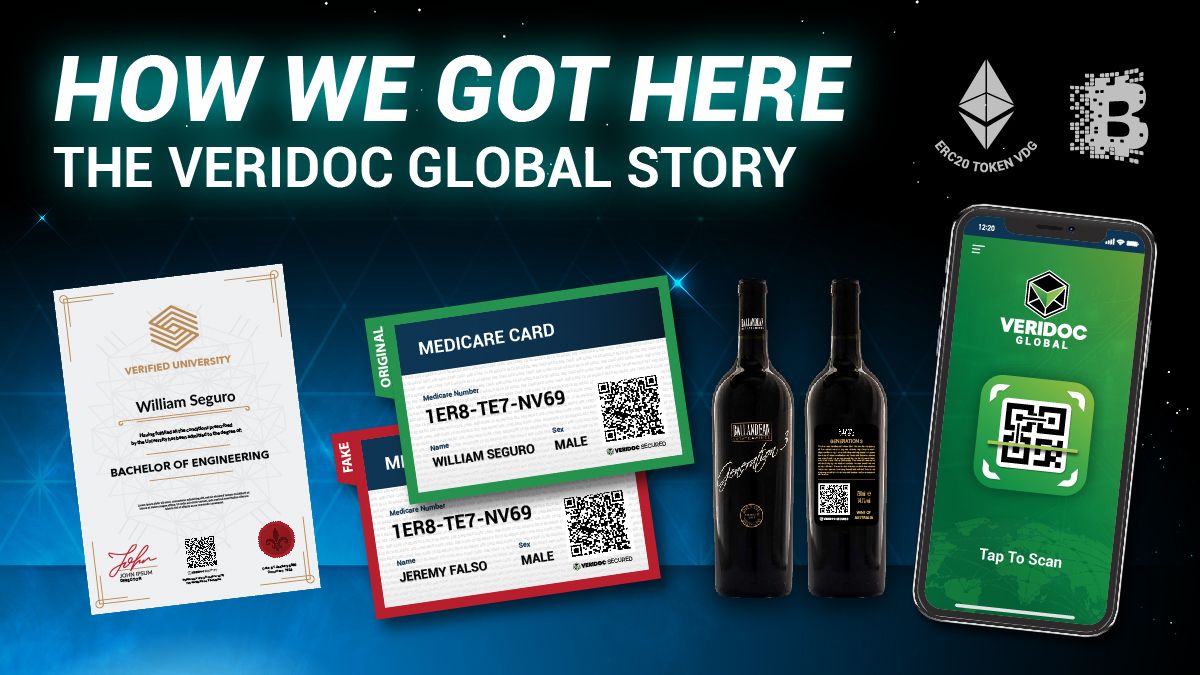 Finished Blockchain Solution.
After getting exposure on the Fox Business Network and interviews with Tim Draper from (Meet The Drapers) to start the year, we look back on how VeriDoc Global got to where it is today.
VeriDoc Global is an Australian verification solution company, that was conceived in mid-2015 by Guy Scott, CEO and Lindsay Moloney, Director. The company has a dedicated team of professionals who are experts in their fields and believe in the same goal of bringing innovative technology solutions to the world.
Guy Scott has proven expertise in managing projects, previously in the IT sector and then in blockchain. Lindsay Moloney has a background in the mobile phone industry and in the mining sector, which also happened to be the industry where the two founders started their first project together.
This came about after the Australian Skills Quality Authority (ASQA) released a press statement in May 2015 about verifying qualifications and certifications. The statement focused on high levels of fraud occurring in the mining industry, in particular trade certifications and the huge risks not only to lives but the industry as a whole.
Guy and Lindsay realized that there was an opportunity here to solve the certificate fraud issue and set out to build a verification platform which would later gain a lot of interest from ASQA. These origins can be seen in many of the ongoing partnerships within the education and qualifications space, for example Registered Training Organisations (an Australia-specific training standard) and in the recruitment sector.
The software solution was later paired with blockchain technology and the possibilities seemed endless. Document fraud was not just limited to the mining industry and VeriDoc Global's verification technology quickly expanded into other documents as well. Today, the use case portfolio includes and is not limited to, ID cards, passports, land titles, certificates, tickets, food, pharmaceuticals and supply chain.
During the early stages of developing its groundbreaking software, VeriDoc Global initially chose the Bitcoin blockchain to ensure immutability, open access and encryption of data transactions. The company then switched to Ethereum, because rising transaction costs to operate on the Bitcoin blockchain made it expensive for customers to implement. Today, the company has a finished, multi-chain blockchain solution with support for Ethereum, Ethereum Classic and Bitcoin.
Making It Happen.
With the free mobile app being launched in August 2018 for Google Android and Apple iOS devices, the VeriDoc Global solution keeps getting bigger and better. The latest release includes a Change of State (COS) feature which has led to a suite of unique supply chain and ticketing solutions.
An updated version of the whitepaper was also released along with the roadmap for the future ahead.
The story has only just begun for VeriDoc Global. The company is on track for a huge 2019/2020 with finished solutions across multiple platforms and sectors.
With their technology available on several public and private blockchains, such as Ethereum and IBM Hyperledger Fabric and through strategic partnerships that include DocuSign which, "allows users to receive a digital contract, agreement or document and then sign it using an e-signature," VeriDoc Global is poised to be the leader in blockchain verification across many industries.
VeriDoc Global is working towards an open and honest future, changing the world one document at a time.