Theme Park Tickets and VeriDoc Global's Blockchain Solution - A Winning Combination.
27 Feb 2019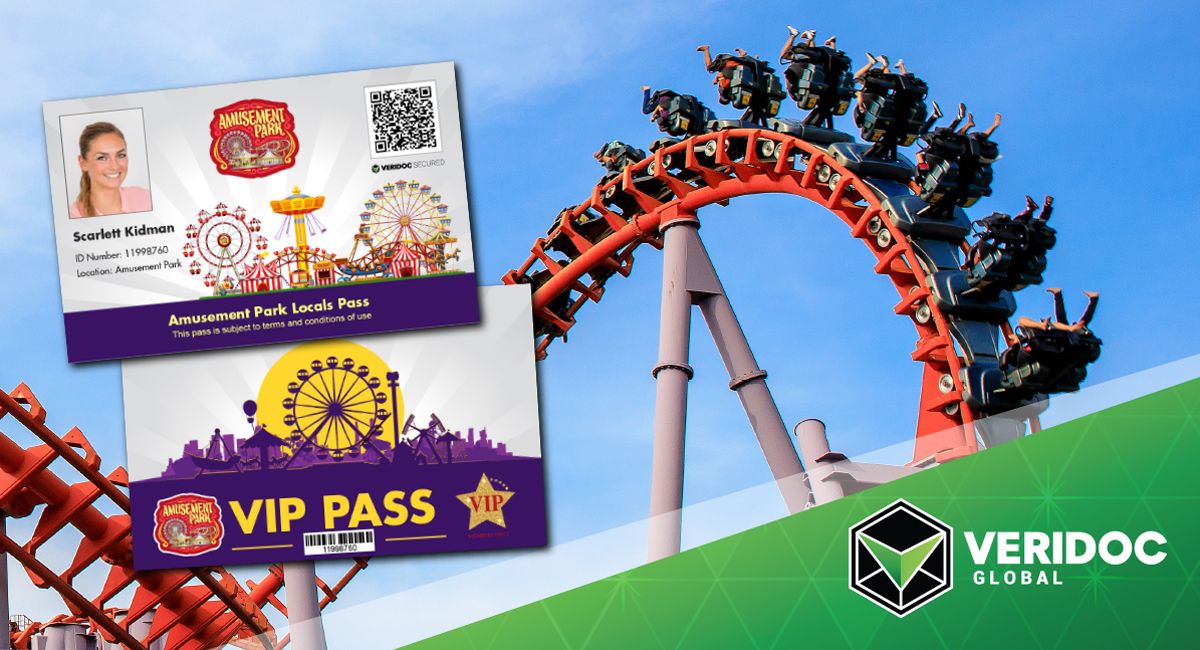 We're only two months into the year 2019 and there are already news reports of a woman caught selling fake Walt Disney World tickets in January and a man arrested for selling fake Universal Studios theme park tickets in February. Keep in mind that they only made the news because someone was caught, not because the problem has gone away.
You can check out the full stories here:
https://insidethemagic.net/2019/01/ba1-fake-theme-park-tickets/
https://www.orlandosentinel.com/news/breaking-news/os-ne-man-arrested-fake-universal-tickets-20190206-story.html
Fake theme park tickets are big business for fraudsters with a Walt Disney World "Park Per Day" ticket costing US$109 and a Universal Orlando Studios one-day ticket costing US$114. Scammers leverage the fact that theme parks use resellers, for example, Orlando Fun Tickets and Undercover Tourist. This isn't even taking into account online marketplaces like Craigslist and eBay, selling cheap tickets as well.
For the unsuspecting tourist, how do you know who you can trust and what does a genuine one-day ticket look like anyway?
Can distributed ledger technology help solve this problem and are theme park tickets and blockchain a winning combination?
Firstly, let's consider what blockchain has to offer.
Immutability - this means that the data you record in a blockchain can never be edited or removed. That's a good thing for trust and data integrity. Since the data placed in the blockchain can't be tampered with, it's very trustworthy.
Transparency - data recorded in the blockchain can be seen by everyone. This doesn't mean breaching people's privacy. Data can be encrypted and users can still remain anonymous. What it means is that what you see is what you get. If there is no record of a ticket on the blockchain, then the ticket is probably a fake.
Security - with blockchains such as Ethereum being referred to as the world computer, anyone wanting to hack the world computer would need to simultaneously hack millions of computers that provide resources to the world computer. This is the exact opposite of a centralized system, where a hacker only needs to access a single mainframe.
Okay, so now that there's some context behind why distributed ledger technology has an edge over centralized systems, let's look at what we can achieve with blockchain as the foundation for our solution.
VeriDoc Global is a software application that uses the blockchain with the VeriDoc Global Protocol was specifically designed to eliminate document fraud and counterfeits. On the surface, the general public sees a VeriDoc Global Secured QR Code on the theme park ticket. By scanning it with VeriDoc Global's QR code reading app, they can verify if the theme park ticket is real or fake within a few seconds. The VeriDoc Global QR code reading app is a key component of the solution. If fraudsters try to create their own QR codes, the theme park ticket will fail the verification process because it doesn't exist in VeriDoc Global's library.
Behind the scenes, the verification protocol uses VeriDoc Global Secured QR codes, encryption algorithms, unique hash values, and the blockchain to check that the ticket is authentic.
The VeriDoc Global app also comes preloaded with Change of State (CoS) technology. This allows theme parks to continue to use resellers for their ticket sales. It also gives theme parks the ability to control and view all changes relating to ticket ownership. CoS technology allows ticket buyers to verify on the blockchain that they own their theme park ticket, in real time and at the point of sale. This allows the theme park's customers to be 100% assured that they haven't been scammed.
The VeriDoc Global app also has a Smart Login feature. Theme park tickets can be linked to a customer's mobile device offering a secure way to manage and handle digital theme park tickets. Blockchain technology has come a long way with software providers like VeriDoc Global offering finished ready solutions and not just presenting ideas and concepts to customers. The VeriDoc Global mobile app and the underlying technology can even be ported to the theme park's own mobile app.
With all of this in mind, theme parks and blockchain make a pretty good case for a winning combination.
Don't you think so?
To learn more, please visit our website at www.veridocglobal.com. Be sure to scan the image with this story with any QR reader on your smartphone or you can download our Free QR Reader from the App and Play stores now and see the solution for yourself.
This article was written by Daniel da Silva Lay. Daniel is the COO of VeriDoc Global and invites you to connect and explore how VeriDoc Global's anti-fraud solution can be of benefit to you or your organization.