VeriDoc Global and EyeOnRisk Partnership.
14 Oct 2019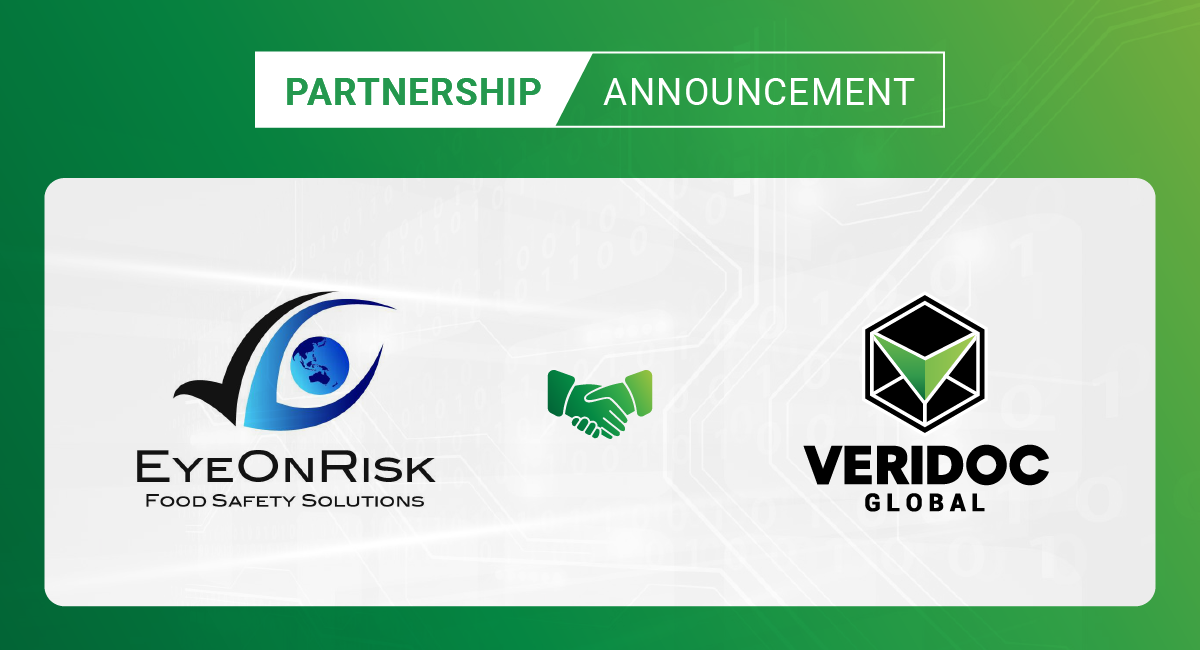 VeriDoc Global is happy to announce the EyeOnRisk Partnership.
EyeOnRisk develops highly effective food safety leaders to support companies in their ongoing commitment to meet increasing customer demands, future proof their brand, manage risk and ultimately protect the bottom line.
With over 20 years in the food safety industry, EyeOnRisk has partnered with VeriDoc Global who has a finished patented blockchain solution that eliminates fraud and counterfeits. By using a mobile device, anyone can simply scan a VeriDoc Global secured QR code and verify within seconds whether something is genuine or fake. This technology has been used in partnership with EyeOnRisk to create a food safety blockchain platform.
We are excited to be moving forward with a great opportunity not only in food safety but also compliance and auditing.
With a unique approach and a tailored leadership pathway to assist you and your team members, in building the skills and expertise required to achieve excellence in food safety.
EyeOnRisk and VeriDoc Global are on the cutting edge with blockchain technology and look forward to revolutionizing the food safety industry together.
https://eyeonrisk.com.au
🍏🥗🧪🔗💚