VeriDoc Global & InfoConnect Partnership
15 May 2020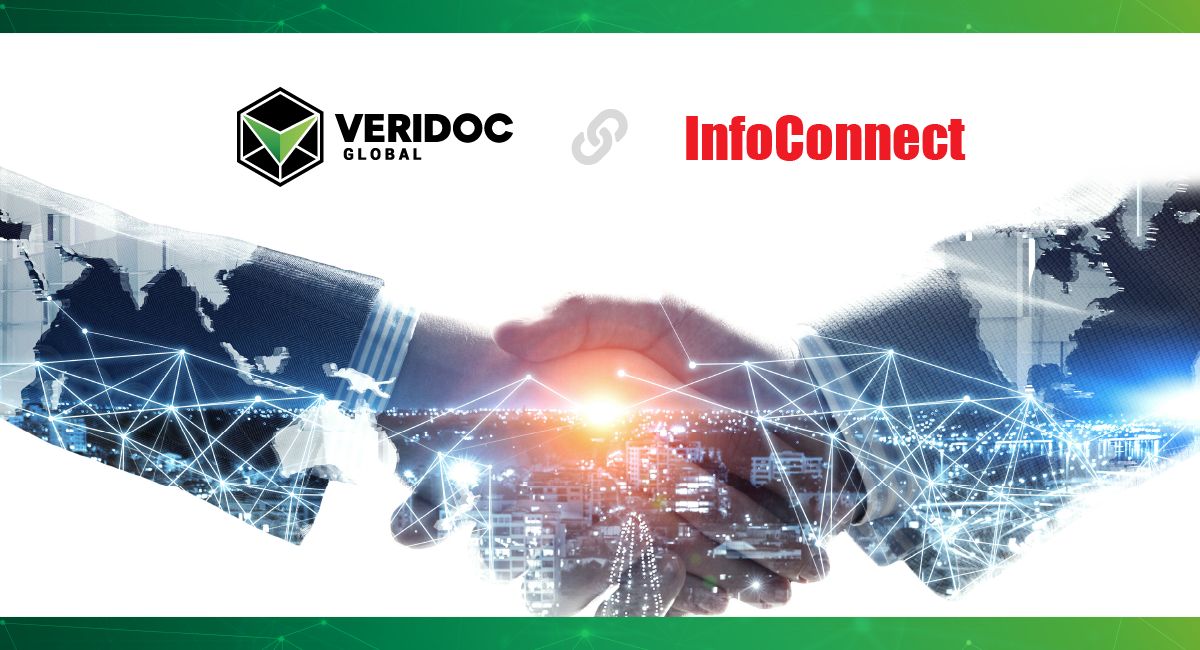 VeriDoc Global & InfoConnect Partnership
In exciting news, VeriDoc Global has partnered with InfoConnect.
InfoConnect, an enterprise document management solutions provider, has partnered with VeriDoc Global, whose vision is eliminating document frauds and counterfeits. They have entered into a strategic partnership, combining InfoConnects's enterprise document management system with VeriDoc Global's patented QR code verification solution using public-key cryptography and blockchain technology.
InfoConnect's Docuflo Document Management System (DMS) is their flagship product, which is an enterprise content management system with management capabilities for all types of content, including business documents, photos, video, medical images, e-mail, reports, etc. Docuflo DMS supports indexing of unstructured information stored within a secured repository and comes with a suite of features that include document management, collaboration, search, content classification, scan and capture management, process management, compliance, reports management and archiving.
VeriDoc Global uses a combination of blockchain and hash technologies designed to deliver modern, functional, and high-performance QR code to produce valid, verifiable proof of authentication. It leverages public-key cryptography and places the unique hash value on the blockchain, creating a reference point for verification on the immutable blockchain.
Through the partnership, the Docuflo DMS users get an option to have additional security for their documents. Users can verify whether a document is original and authentic by merely scanning a QR code on the document.
Read the full story on Medium.
🌏📄🔗🙏💚