VeriDoc Global and Innovatrics Form Technology Partnership
24 Mar 2021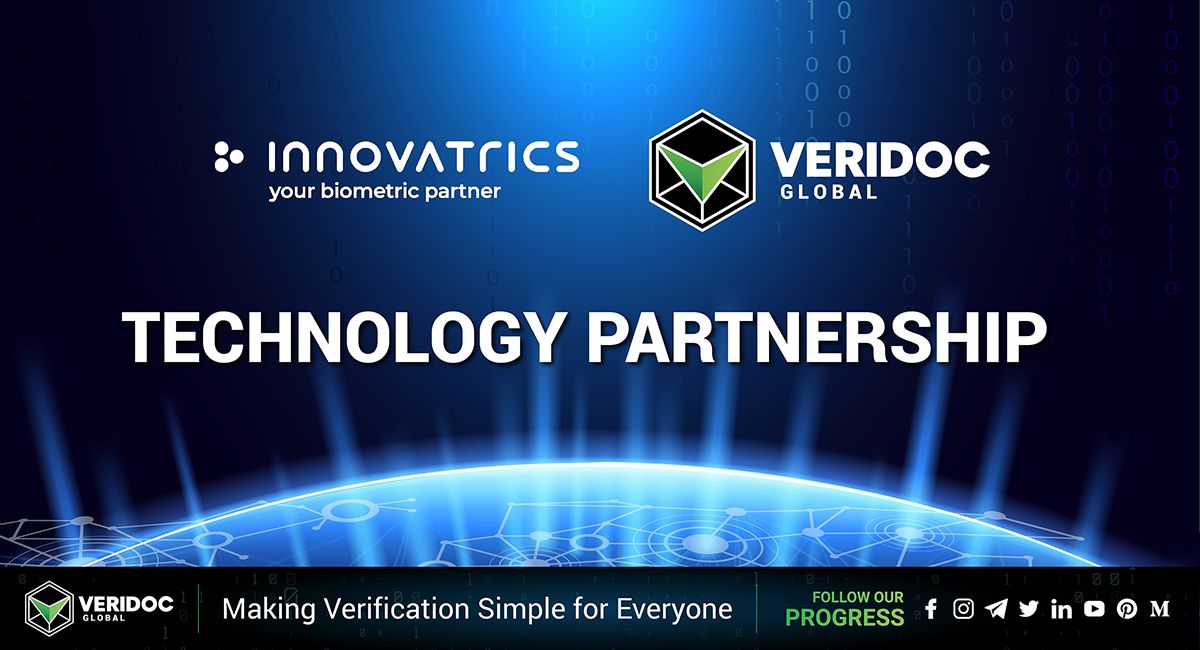 VeriDoc Global is pleased to announce a partnership with Innovatrics.
Innovatrics are an independent EU-based provider of multimodal biometric solutions, with algorithms consistently ranking among the fastest and most accurate in fingerprint and face recognition globally. Innovatrics products are used in more than 80 countries, benefiting more than a billion people worldwide.
The partnership will enhance existing solutions by combining cutting-edge biometrics with blockchain technology in areas such as ID cards, voter registration and law enforcement.
To find out more information about Innovatrics please visit https://www.innovatrics.com and for more on VeriDoc Global https://veridocglobal.com
This article was first posted on Medium.