VeriDoc Global and Laava Form Partnership to Stop Global Counterfeits
26 Jan 2021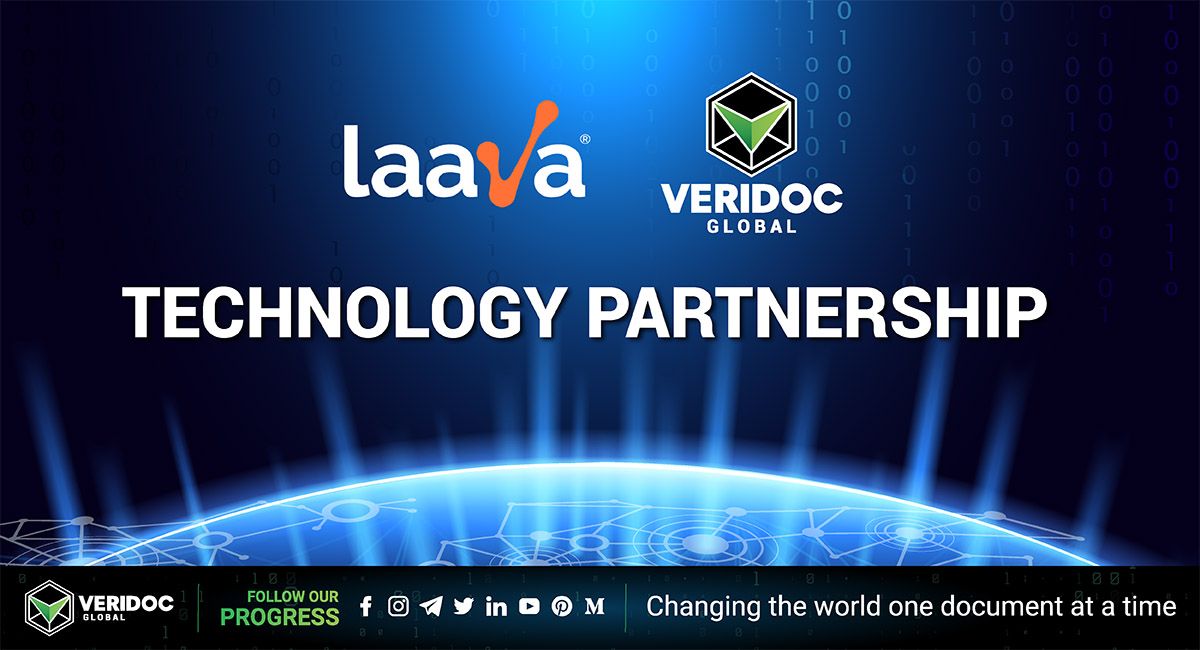 VeriDoc Global is pleased to announce a partnership with Laava.
Laava is an Australian technology company who specialise in scannable, product authentication technology. Developed in collaboration with the Commonwealth Scientific and Industrial Research Organisation (CSIRO), they created the Laava Smart Fingerprint, The Global Mark of Trust.
Laava and VeriDoc Global both share a vision to stop global counterfeits and to make the process of authentication as simple as possible for the consumer. This partnership aims to set a new benchmark for how producers will protect their brands and build trust with their customers.
The new partnership will benefit VeriDoc Global's customers in the following ways…
An alternative to publicly available barcodes
VeriDoc Global currently supports a variety of barcode formats including QR, Aztec, Data Matrix, MaxiCode and PDF417. These barcode formats can be publicly generated which poses a risk to producers when a counterfeiter uses their own barcode to create a lookalike authentication solution.
VeriDoc Global can address this issue by implementing a mobile scanner app to block barcodes that are not created by the producer however this does not prevent unexpecting shoppers from scanning deceitful barcodes using their camera on a mobile phone.
Laava's Smart Fingerprint offers a closed loop system that prevents counterfeiters from generating their own Laava Fingerprints, while still making it easy for consumers to scan via the brand owner's website. The combined effect for VeriDoc Global customers is that their Laava Fingerprints will always point to VeriDoc Global's trusted verification solution. This is a dramatic advance in customer assurance.
Importantly, the combined VeriDoc Global / Laava solution can be applied to physical documents, digital documents and products of any kind. Therefore, increasing consumer engagement, as well as provide an assurance of integrity.
Reduction in blockchain transaction fees
One of the adoption hurdles for blockchain-based, anti-counterfeit technologies is the cost of each blockchain transaction. For higher priced products, a blockchain transaction and QR code per item is viable. However, for lower priced products such as fruit or clothing, a blockchain fee and unique QR code for each individual item can become expensive. Then add the costs of supply chain tracking where each recorded event is its own unique blockchain transaction and the costs quickly blow out.
Laava's authentication system is centrally managed, therefore allowing a unique Laava Fingerprint to be generated for each item while utilising a single set of blockchain transactions for the entire batch.
This means that VeriDoc Global supply chain customers can now save money, by leveraging a unique Fingerprint rather than a unique set of blockchain transactions per item.
Proof of Concept
The POC below demonstrates how a Laava Fingerprint can be used instead of a QR code to verify that a university certificate is genuine.
Using your mobile phone, visit https://laava.veridocglobal.com to launch the Laava Fingerprint scanner.
To find out more information about Laava please visit https://laava.id and for more on VeriDoc Global https://veridocglobal.com
This article was first posted on Medium.