VeriDoc Global and Smart Trade Networks Form Technology Partnership
02 Feb 2021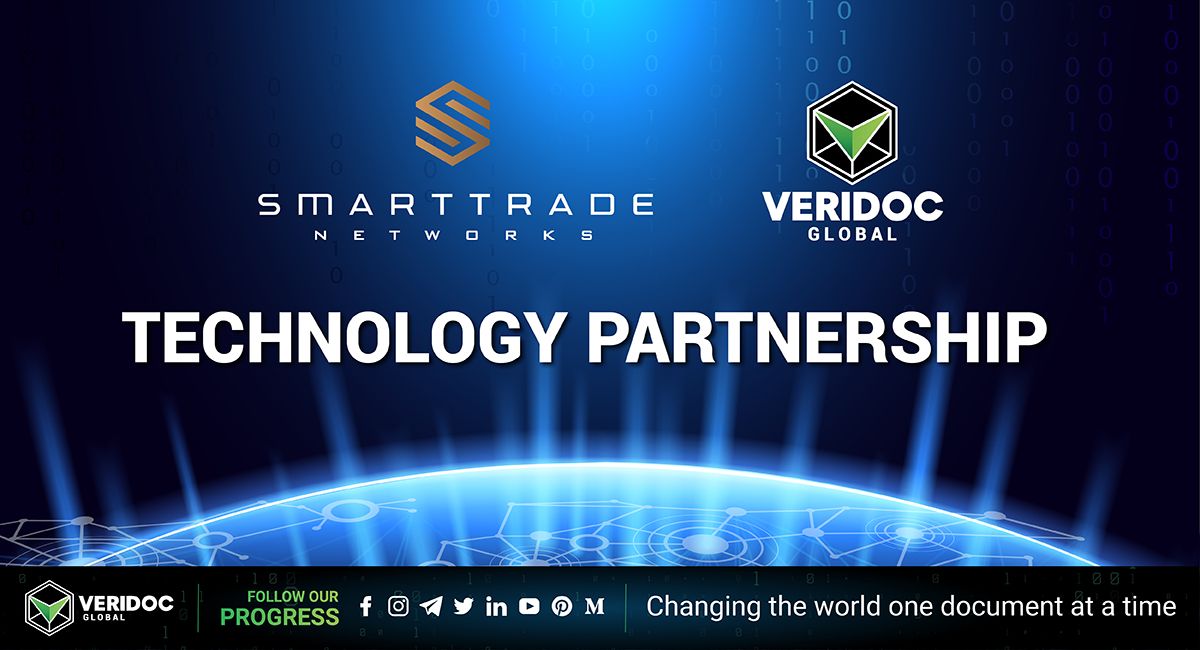 VeriDoc Global is pleased to announce a partnership with Smart Trade Networks.
Smart Trade Networks is the global technology behind brands such as BeefLedger, WineLedger and DataLedger. Headquartered in Australia, the technology group has pioneered many solutions in the supply chain space including asset tracking, asset registries, transactions tracking and RFID-blockchain solutions.
This technology partnership will benefit VeriDoc Global customers in the following ways:
A New Blockchain Ledger
The Smart Trade Networks Ledger will add a sixth blockchain to VeriDoc Global's multichain solution. Customers can currently choose a single blockchain or multiple blockchains at once. The partnership will provide customers with even more choice and can further future proof their blockchain records.
The Smart Trade Networks Ledger is a public blockchain, that began as an Ethereum fork with a Proof of Authority (PoA) protocol. This makes the ledger significantly more efficient and cheaper to utilise than Ethereum which has experienced higher network (gas) fees over the last few weeks of up to $10 per blockchain transaction.
Smart Trade Networks can also provide customers with their own node. Their "node-in-a-box" which is essentially a plug and play device will further enhance the network as well as give customers access to their own physical copy of the entire blockchain.
Even More Tools for Customers
VeriDoc Global's customers can now explore asset registries combined with proof of ownership using the ERC721 protocol.
Payment modules and a host of other supply chain solutions including RFID capabilities can be used in conjunction with VeriDoc Global's verification system.
VeriDoc Global and Smart Trade Networks hit the ground running with their new partnership last week delivering the world's first gin on the blockchain through Paradise Distillers. Paradise Gin was showcased at an event held in Brisbane, Australia through event organisers All Things Blockchain.
To find out more information about Smart Trade Networks please visit https://www.smarttradenetworks.com and for more on VeriDoc Global https://veridocglobal.com
This article was first posted on Medium.