VeriDoc Global and Thane Smart City TMC.
16 Jan 2020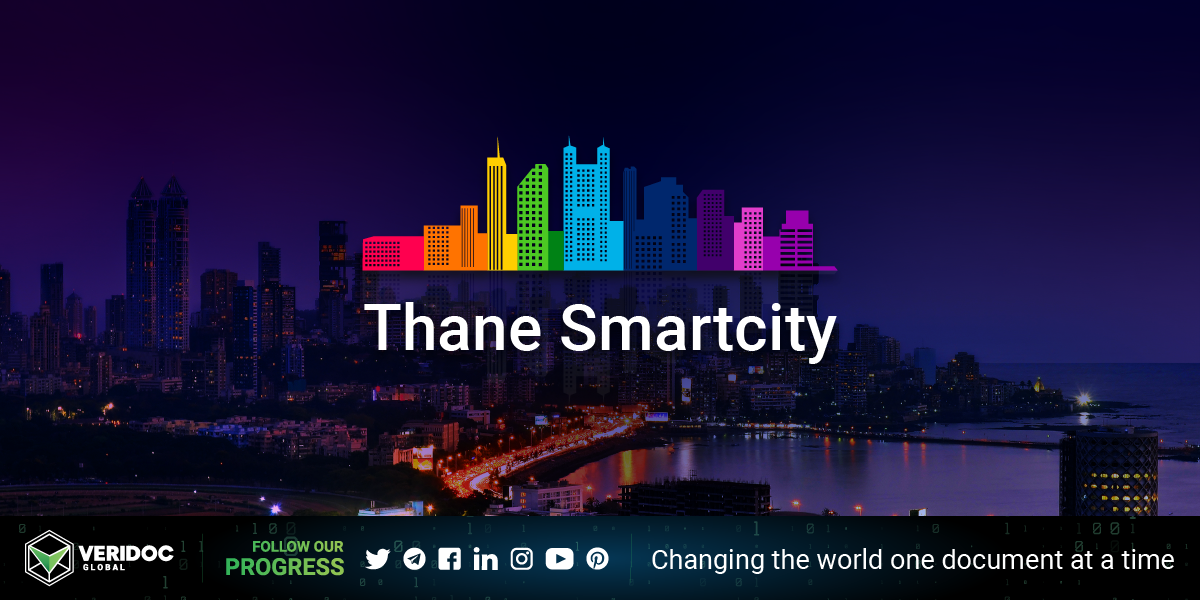 In exciting news, the Thane Municipal Corporation (TMC) has been working on a pilot blockchain-based solution for property tax assessment, in partnership with Veridoc Global India. This is an effort to create a digital system to engage with citizens pushing forward into the future. Right now the TMC caters to about 2.5 million residents in Thane, which is on the outskirts of Mumbai.
"Integrating blockchain technology in property tax documents is expected to help in faster approvals and provide a single point for data availability.
The one-scan solution is also expected to speed up the process and make it simpler, enabling various stakeholders to verify the original document along with recent updates. This will benefit bank executives, property buyers, lessees, and others."
You can read the full story here
VeriDoc Global appreciates (Thane Smart City Ltd), Thane Municipal Corporation for breaking the glass ceiling for blockchain acceptance in the property tax area, under expert guidance and assessment by Mr. Sameer Unhale, CEO of Thane Smart City Ltd) and Municipal Commissioner-2, Thane Municipal Corporation. And directors Rea Achalkar and Vik Reddy for successful execution.
VeriDoc Global, changing the world one document at a time.