VeriDoc Global Announcement. - Change Of State (COS) is now available.
17 Mar 2019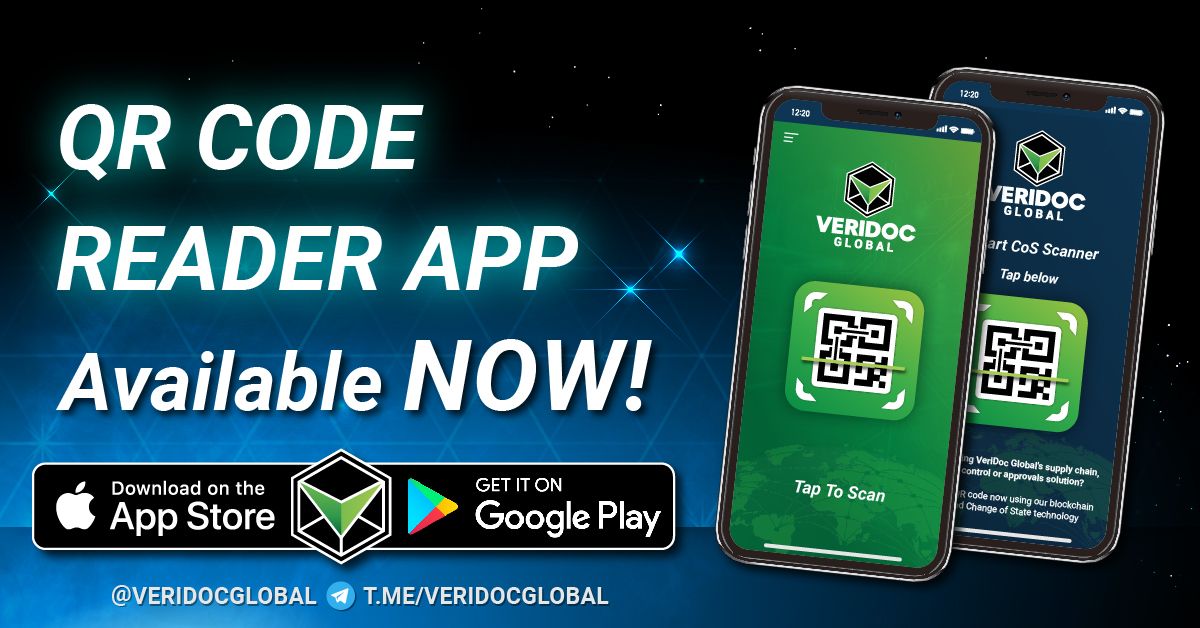 Change of State (COS) is now part of the VeriDoc Global App, which already features a free QR Reader, Smart Login for secured VeriDoc Global QR codes and now Change of State. You can download it now for free with no Ads from the App or Play store right now.
https://play.google.com/store/apps/details?id=com.veriloginqr.android
https://itunes.apple.com/us/app/veridoc-global/id1425726642#?platform=iphone
It gives the ability for permission users to update the blockchain from your own mobile phone. Til now it's only been a costly enterprise solution, but any approved user can now update the blockchain from their smartphone. You could change ownership of a product or item which is updated in real time, right in front of you. Read receipts, time stamping and location can all be updated, even whether the event was seen or actioned.
VeriDoc Global is offering finished ready solutions and not just presenting ideas and concepts to customers.
We will have use cases, infographics and articles over the next week to show you the technology working and how it can be applied right now, across multiple industries.
Download today for free at the App and Play store now.