VeriDoc Global Assignment Sheet Document Breakdown.
22 Oct 2020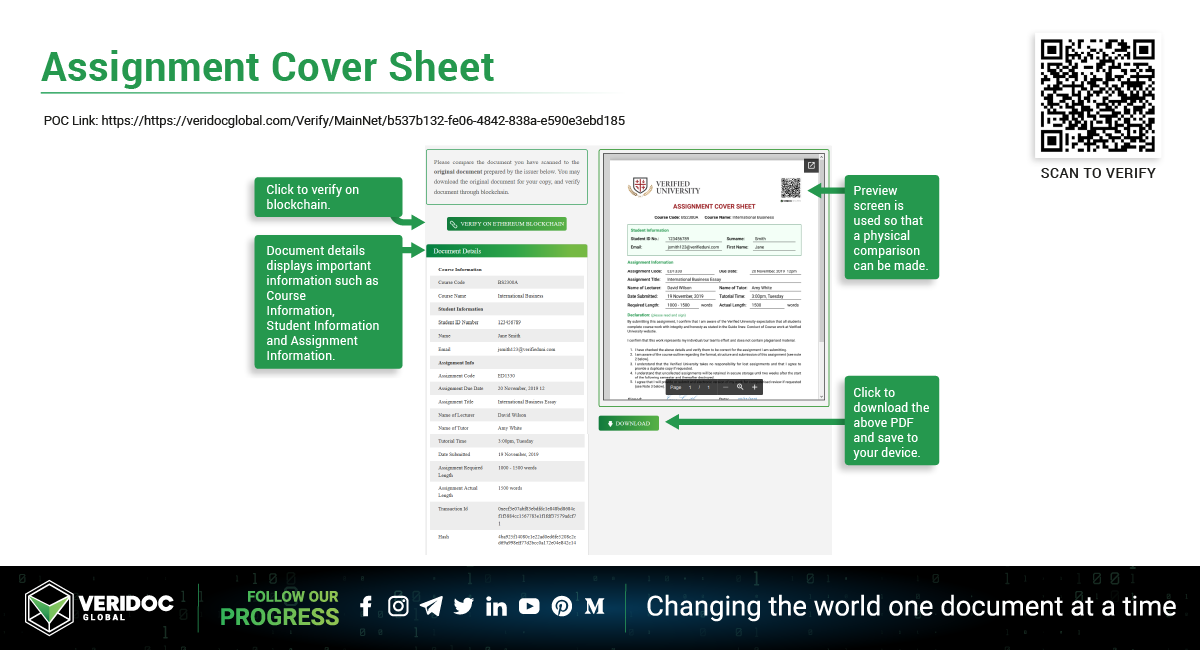 This use case breakdown has been done with assignment sheets and certificates for schools, universities, and colleges. So far has been used to great effect and covers traditional and online learning. A blockchain solution for the education of our future and it's ready now.
VeriDoc Global has a solution that can eliminate document fraud once and for all.
Our team has put together a breakdown of each use case that you can download, and you're able to scan the QR codes. You can download the VeriDoc Global QR Reader for free, with no Ads, from the Play or App store today.
Follow this link to go directly to the use case without scanning the QR code.
🎓🔗🔐📲💚
VeriDoc Global changing the world one document at a time.