VeriDoc Global COO Daniel Da Silva Lay Appears On Crypto Corner.
21 Feb 2019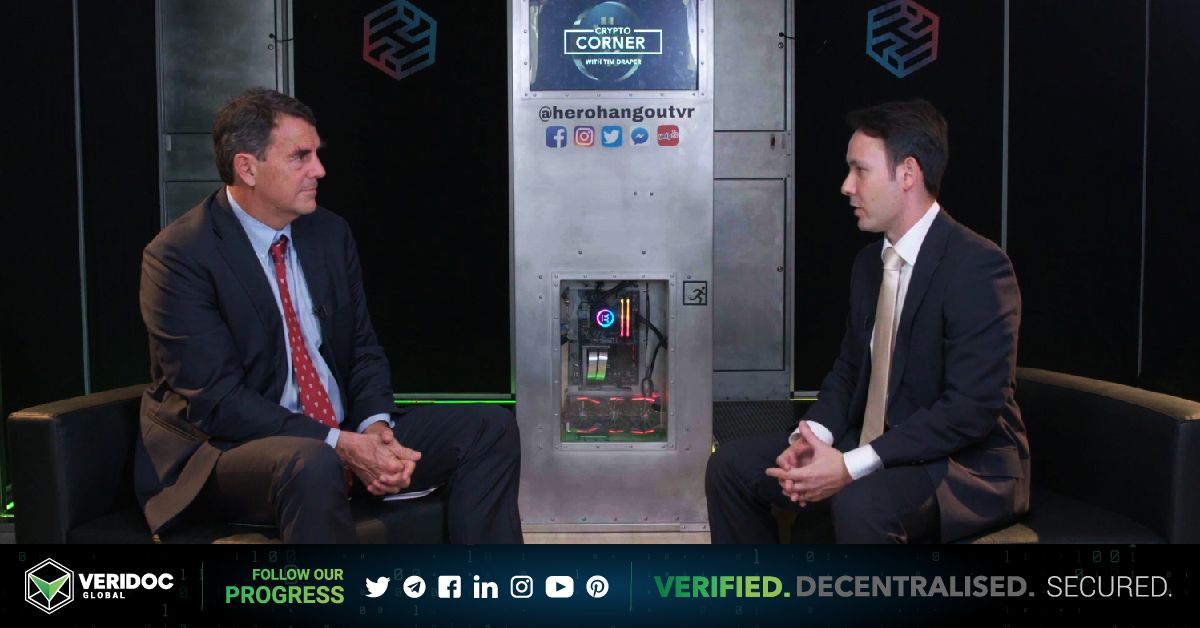 Here is the interview with Meet the Drapers- Tim Draper and VeriDoc COO Daniel Da Silva Lay. Available to watch now on our Youtube channel.
https://www.youtube.com/watch?v=QYhEBG2botg&feature=youtu.be
Daniel discusses the opportunities and benefits of VeriDoc Global on a great new segment that will be airing on Fox Business and Bloomberg.
You can see it here first on VeriDoc Global.
This season of 'Meet the Drapers' weaves blockchain, cryptocurrency, and all associated technologies into the show with the addition of 'Crypto Corner', a special segment of Meet the Drapers, where Tim Draper will discuss the latest developments with experts in the field and share insights with viewers.