VeriDoc Global Director Rea Achalkar Key Speaker at the Public Transport Summit in India.
30 Aug 2019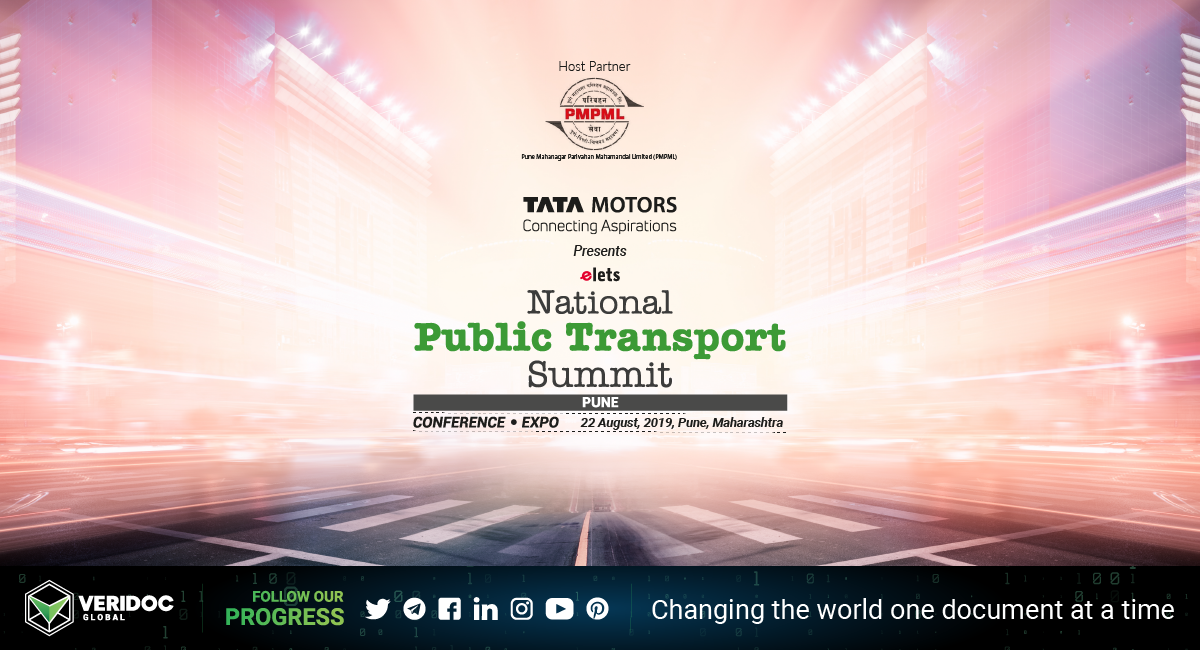 VeriDoc Global Director Rea Achalkar (VeriDoc Global India CEO) was one of the key speakers at the Public Transport Summit in Pune, Maharashtra, India.
The Summit was aimed at creating a knowledge-sharing platform to discuss and deliberate on issues for sustainable transportation and traffic management systems in cities, state, and country. With many stakeholders involved in such extensive, vast and busy transport lifelines, being able to trust the data that is being shared is of vital importance. VeriDoc Global's blockchain technology can assist in easing governance in areas of public transport, among others, by providing that trust in the data.
We hope to have added value to this important conversation and look forward to more such events. In the meantime we will continue to innovate, by building effective solutions that will help make all discussed benefits discussed at such events a reality.
Thank you to the city of Pune for hosting this summit.
🚙🚌🏬🏗🚚🌍🔗💚