VeriDoc Global - Globality Partnership
04 Nov 2022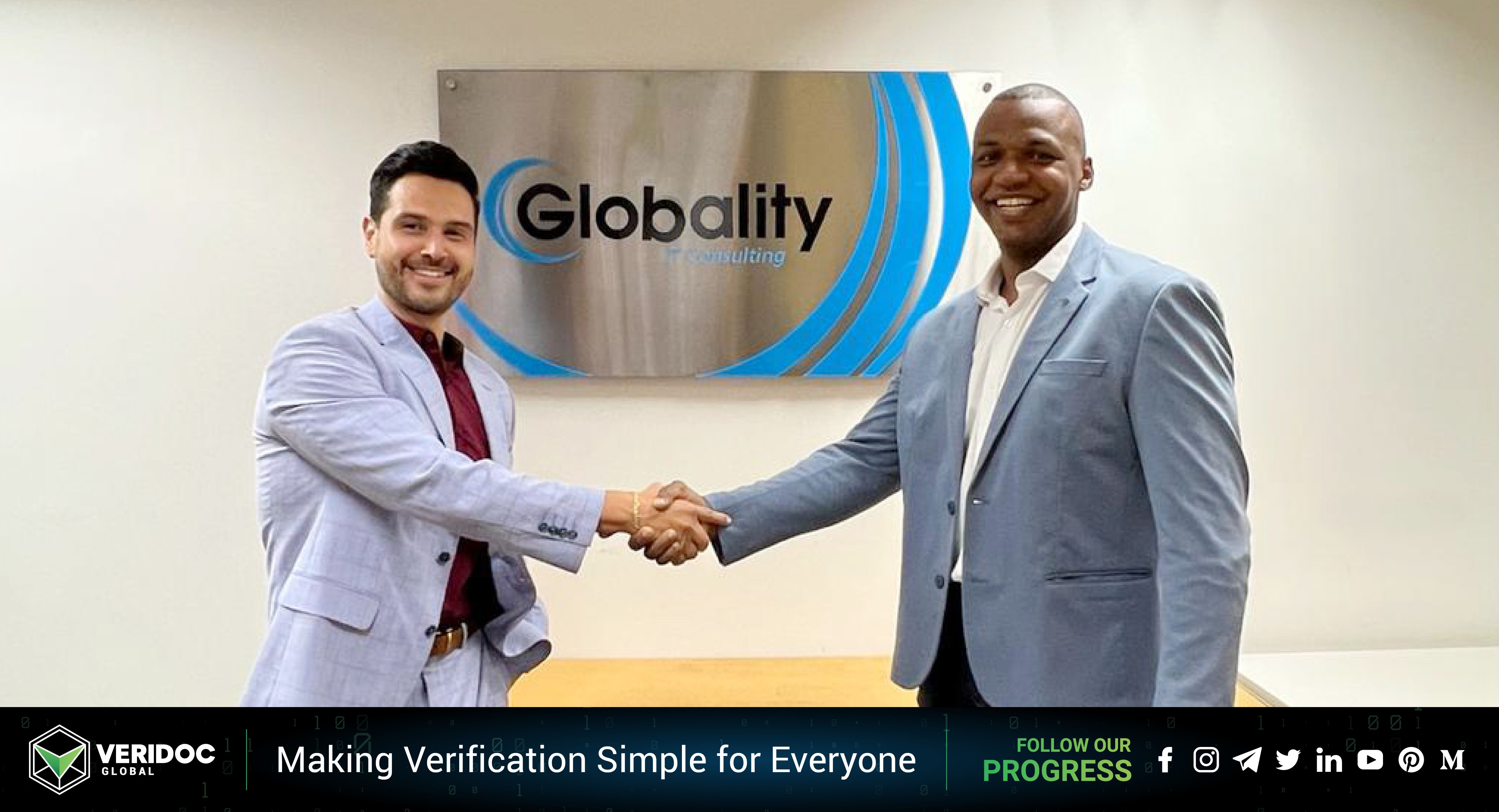 Andre Rennes (Executive Director California/LaTam of VeriDoc Global) with Carlos Silva (CEO/Global Director of Globality)
The world we live in brings many challenges when it comes to reliability and trustworthiness over content published digitally. Encrypting certain information or an event is the only secured way where counterfeiting can be eliminated by using the Blockchain system. Secured, Unhackable, Verified.
VeriDoc Global, Brisbane, Queensland, Australia.
With its main office in Brisbane, Australia, and other 16 offices around the world and in every continent, VeriDoc Global is an unique public-key cryptography and blockchain technology, verifiable through a Quick Response (QR) Code verification solution.
Globality, Rio de Janeiro, Brazil.
Headquartered strategically in the heart of Rio De Janeiro city, Brazil; Globality specializes in IT consulting, systems architecture, and integration solutions. The company has a proven background in DevOps, integration of legacy systems, API management, migration of applications to cloud, security and monitoring.
Who we are:
Strategically established in the heart of downtown Rio De Janeiro, Brazil, Globality is presented by its C-Executives, Eduardo Queiroz — Global CEO and Carlos Silva — CEO/Global Director, and its team of specialists Mauricio Sellis — Innovation and Partnership Director, Leonardo Melo — Head of Marketing and Communication and Eugênio Rodriguez — COO and Head of Administrative matters.
In the other side of this entrepreneurial endeavor, VeriDoc Global is represented by its Regional Business Partnership Manager — Giovanni Macedo (Rio de Janeiro, Brazil) and its directly correlated to VeriDoc Global's America's office in Silicon Valley (California — USA) and directed by Andre Rennes (Executive Director California/LaTam).
Value proposition:
One Mission, One Team
The partnership will introduce blockchain solutions to Globality's current customers as well as further enhance VeriDoc Global's systems integration capability in Brazil and across the South American region.
The goal is to leverage existing technologies by software integrations where safety and verification on digital documents, events and concepts, can be secured on the PSM (Physical, Spiritual and Meta) world.
To find out more information about Globality please visit https://globality.com.br and for more on VeriDoc Global https://veridocglobal.com
"Changing the world, one document at a time".
This article was first posted on Medium.