VeriDoc Global Has Secured All Certificates for National Memory Championship
08 Nov 2018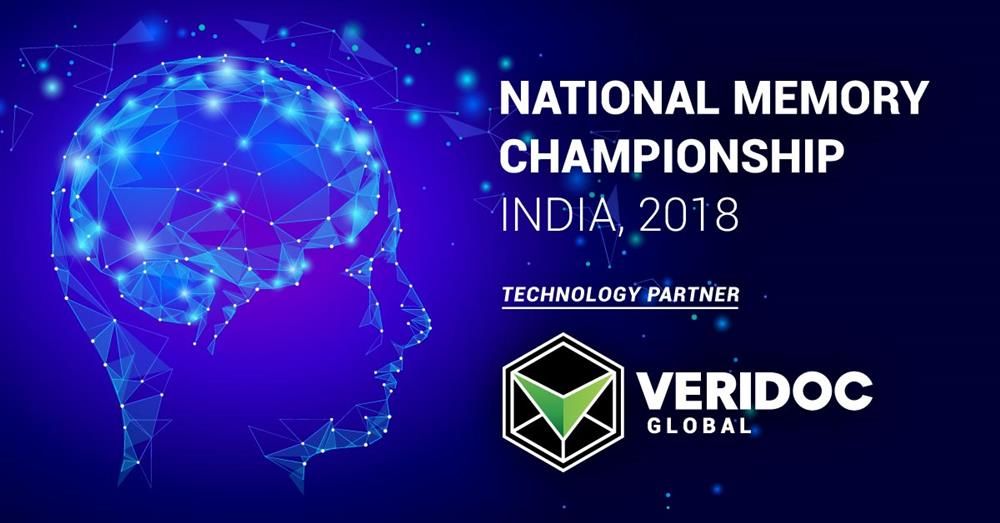 As the Technology Partner for the National Memory Championships held on September 23rd in Gujarat, India, VeriDoc Global has also secured all the certificates awarded to the winners from the event.
The National Memory Championships is an organised competition of memory sports in which competitors memorise as much information as possible within a given period of time. The winners from the championship have each received a certificate that has been secured through VeriDoc Global's verification protocol. Any attempt of tampering with these certificates or any document secured by VeriDoc Global will no longer be a possibility.
To further highlight the significance of this technology, consider a scenario where a document attester is not available to verify the authenticity of a certificate, VeriDoc Global has made the verification process just a quick scan away at no cost to the person verifying the document, with the added security of data being cross-referenced on blockchain.
How this works is, each certificate has a unique QR code that can be scanned and verified on blockchain using any QR code reading app. The app then takes the user to a secured verification platform that presents a true record created by the issuer in the first place. This provides users with a quick and reliable platform for comparing the physical certificate with the information displayed in the preview and metadata table containing the information about the winner. Ultimately, this protects the authenticity of these certificates, maintaining the integrity of hard work and preparation for those who achieved National merit and qualified for placement in the National Memory Championship.
VeriDoc Global congratulates all the winners of the 2018 National Memory Championships, India, a secured memory for all - that will last forever!