VeriDoc Global Is Attending The 4th SADC Industrialisation Week Hosted in Tanzania.
06 Aug 2019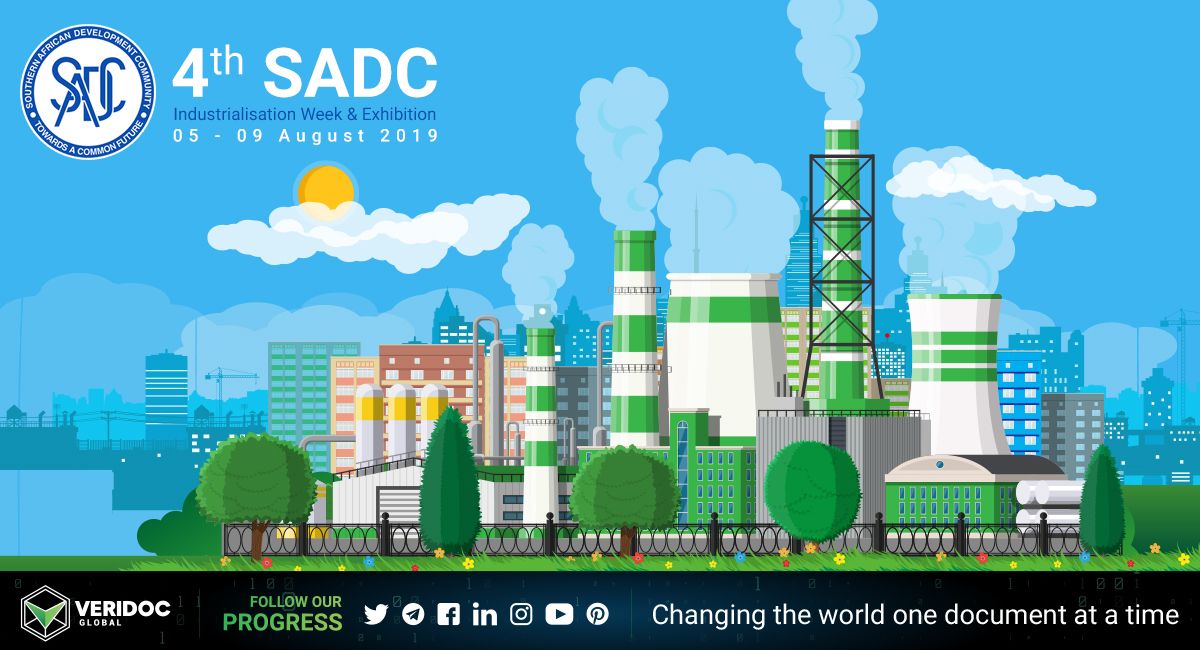 VeriDoc Global is attending the 4th SADC Industrialisation Week (SIW). This year's SIW will be hosted by the government of the United Republic of Tanzania from 5-9 August 2019 at the Julius Nyerere International Convention Centre in Dar Es Salaam, Tanzania.
The theme for the week is a Conducive Environment for Inclusive and Sustainable Industrial Development, Increased Intra-Regional Trade and Job Creation.
Attending the event and also running the VeriDoc Global booth will be VeriDoc Global Tanzania Director Alex Mhagama.
We are looking forward to a great week and fantastic work by the Tanzanian team.
We will keep you updated as the event goes on.