VeriDoc Global Now an Approved UN Supplier
06 Oct 2018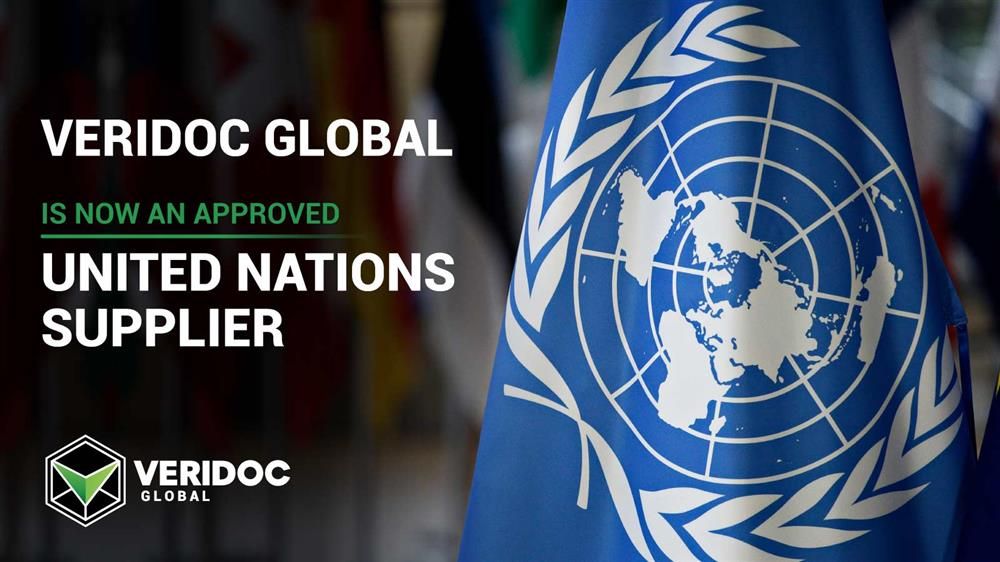 VeriDoc Global is proud to announce we are now an approved UN supplier.
VeriDoc Global has been approved as a registered supplier for the UN and can now participate as a potential vendor on any tenders advertised on the United Nations Global Marketplace (UNGM). This opportunity means that VeriDoc Global can bid for tenders allowing the possibility to receive Invitations to Bid (ITB) from any of the active agencies forming the UN.
As an approved registered supplier, any of the 22 different Agencies, Funds and Programmes and US Secretariat that are represented on the UNGM can now engage with VeriDoc Global for blockchain powered verification solutions. These sections represent 95% of the procurement expenditure of the UN System, as stated on the UN Procurement Divisions website.
VeriDoc Global have come a long way since 2015, having developed a finished and working QR code verification solution, leveraging public key cryptography and blockchain technology. As fraud related issues and counterfeit crime continue to rise, this exciting news reiterates the necessary and vital role that VeriDoc Global plays in the fight to eliminate these issues head on, worldwide.