VeriDoc Global Partners with Tacoms International Limited
09 Feb 2021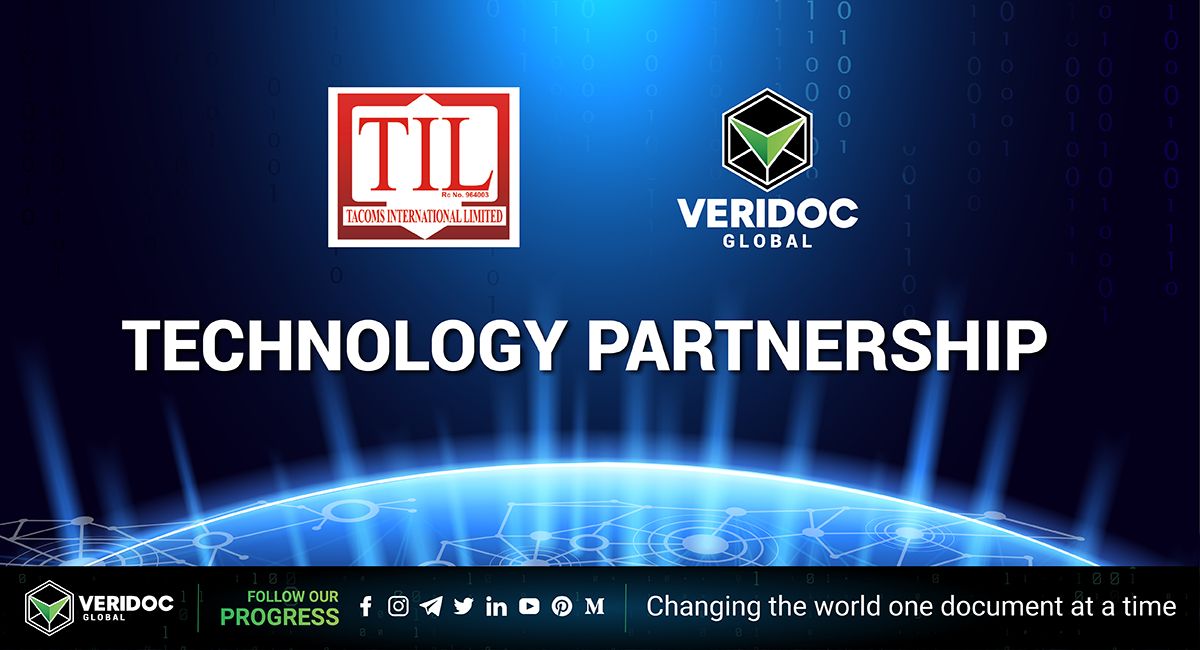 VeriDoc Global is pleased to announce a partnership with Tacoms International Limited.
Tacoms International Limited is an approved technical consultant to government agencies in Africa. With headquarters in Nigeria, the company is a leading service provider of ticketing systems, access control management and security print products.
The partnership will introduce VeriDoc Global's solutions to the Nigerian market and support Tacoms' vision to prevent document fraud and counterfeits.
To find out more information about Tacoms International Limited please visit https://tacoms.com and for more on VeriDoc Global https://veridocglobal.com
This article was first posted on Medium.