VeriDoc Global Product Line - VeriDocDocuSign
08 Jun 2020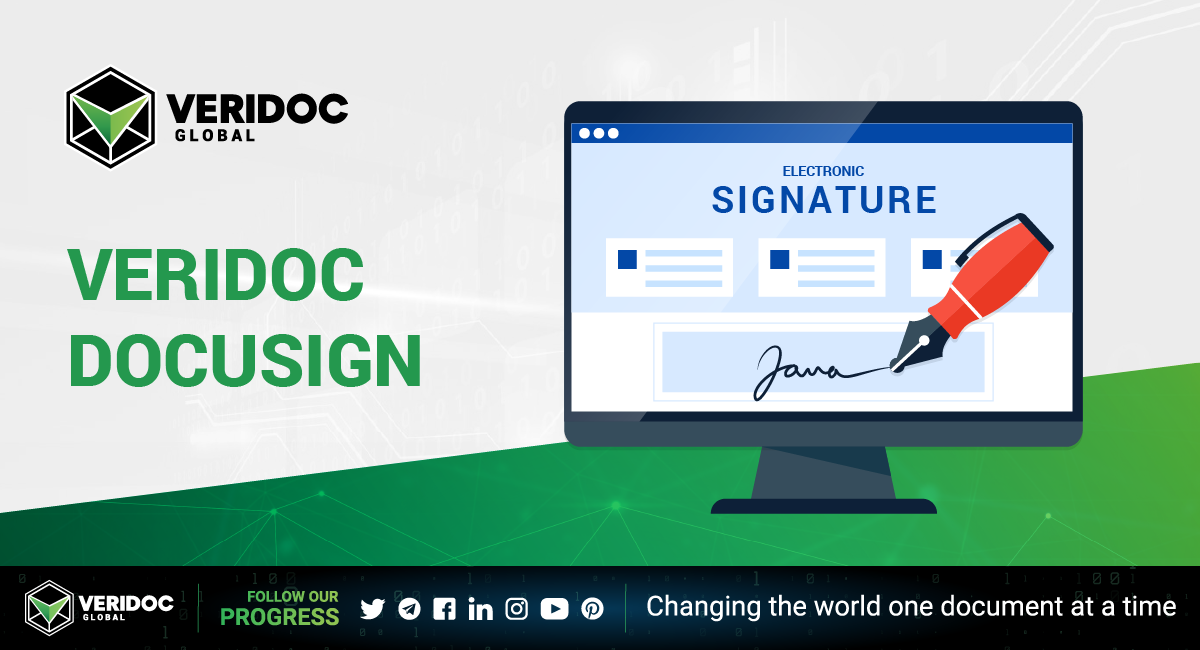 VeriDoc Global has partnered with DocuSign to enhance eSignatures and offer an elegant way to verify that a DocuSigned document is genuine and secure.
DocuSign is a world-class e-signature solution designed to replace people having to print, physically sign, scan, and email documents to one another. In this digital age, it was only a matter of time before technology replaced paper and older forms of communication. This significantly lowers costs and saves time.
CERTIFIED AND SECURE WORLDWIDE
We are secured and certified at the highest standards available to currently in the world, regardless of where you need our solution, we have you covered.
- SO 27001
- SSAE 16 (SOC 1 AND 2)
- GDPR
- CSA STAR
- BINDING CORPORATE RULES (CSR) (STAR)
- FEDRAMP AUTHORIZED
- PCI DATA SECURITY STANDARD
- HIPAA
To get more information and see how your business, organization, or government can grow in a secure and trusted way, click here to head to our product page now.
📄🔗🔐🌍🛡