VeriDoc Global Roadmap Achievement. - Secure Hash Algorithm Tool.
05 Dec 2019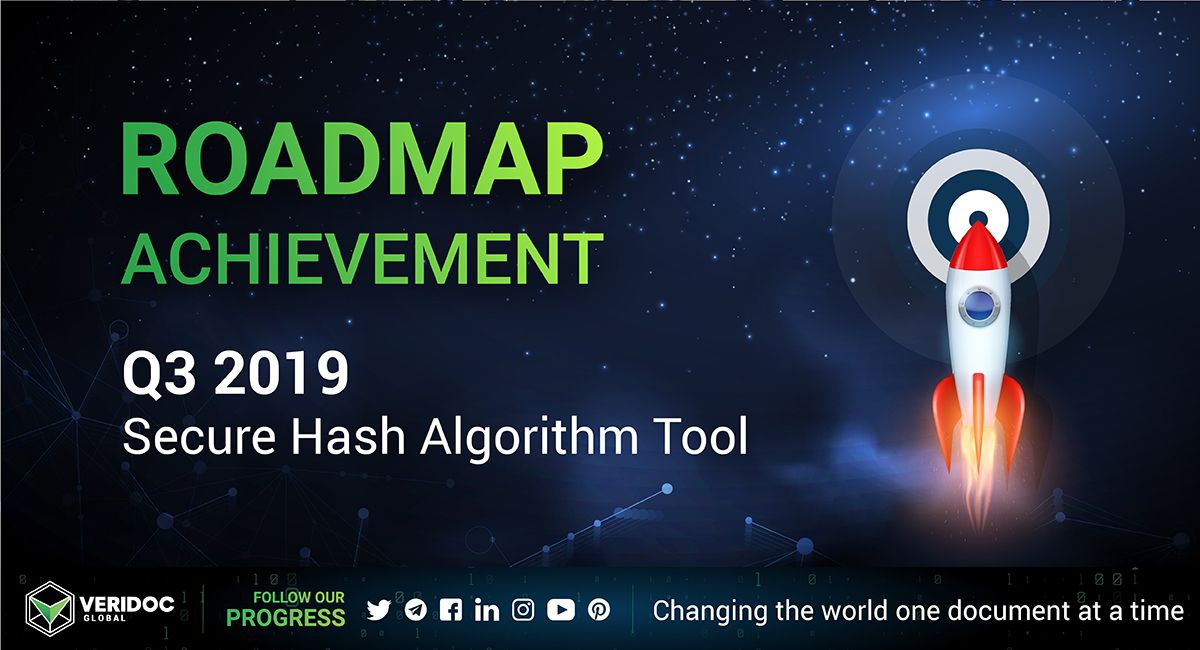 We have finished and rolled out the Secure Hash Algorithm Tool, which is a SHA256 Hash generator tool that was made available through the VeriDoc Global Developer Tool.
You can enter any text in the input box and that gets converted into a UHV. We made it live for developers who need to convert their strings of information into UHV to send them through our APIs.
Before this tool was available developers had to use online 256 hash convertors to do the same job and some of them were not made equal, and that's why we built it. The VeriDoc Global way.
You may be able to find other SHA256 algorithms that are available online but the VeriDoc Global Tool is simple and efficient, without any ad popups or interruptions.
Try it out for yourself today. Click on the link below.
https://veridocglobal.com/sha256-hash-generator/
💻📲🔗🔐💚🚀🌍
VeriDoc Global changing the world one document at a time.