VeriDoc Global Roadmap Achievements 2019.
08 Nov 2019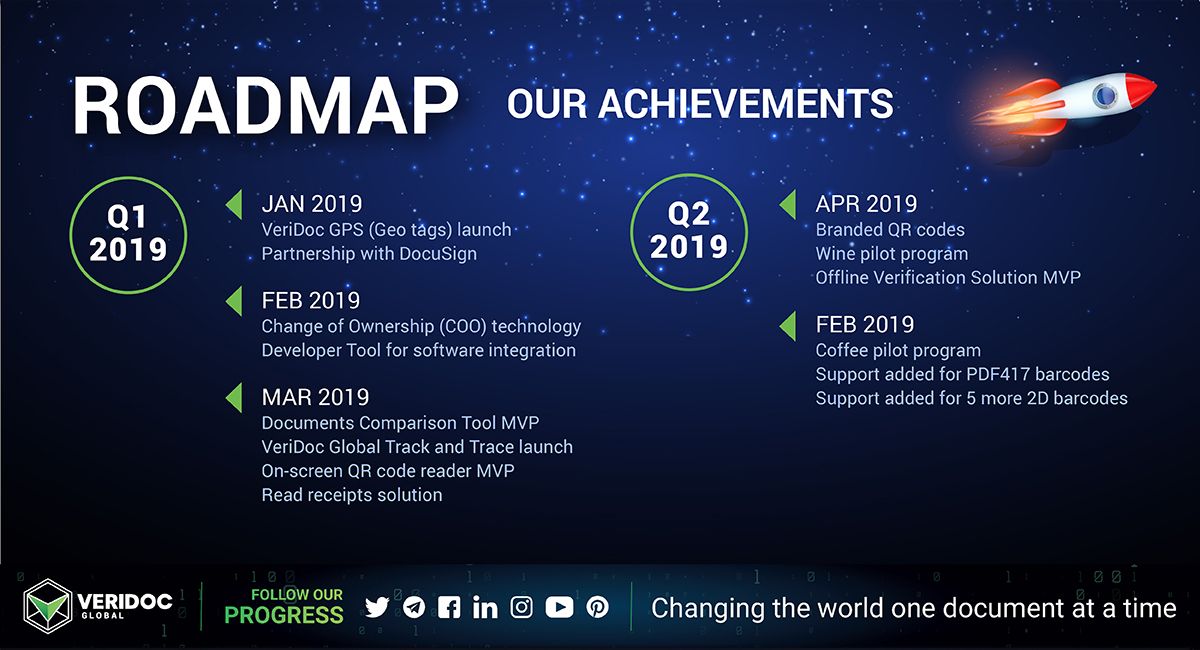 It's been a successful and massive year for VeriDoc Global. The Dev team has been hard at work all year and has consistently been ahead of schedule. We are looking to finish the year out strong and will have our updated roadmap for the rest of the year and start of 2020. All our offices around the world, thank you for the great year so far.
VeriDoc Global changing the world, one document at a time.
To find out more about our finished solution, visit our website today at https://veridocglobal.com/
🔗🔐💚🌏