VeriDoc Global Secures China Patent
19 Jan 2022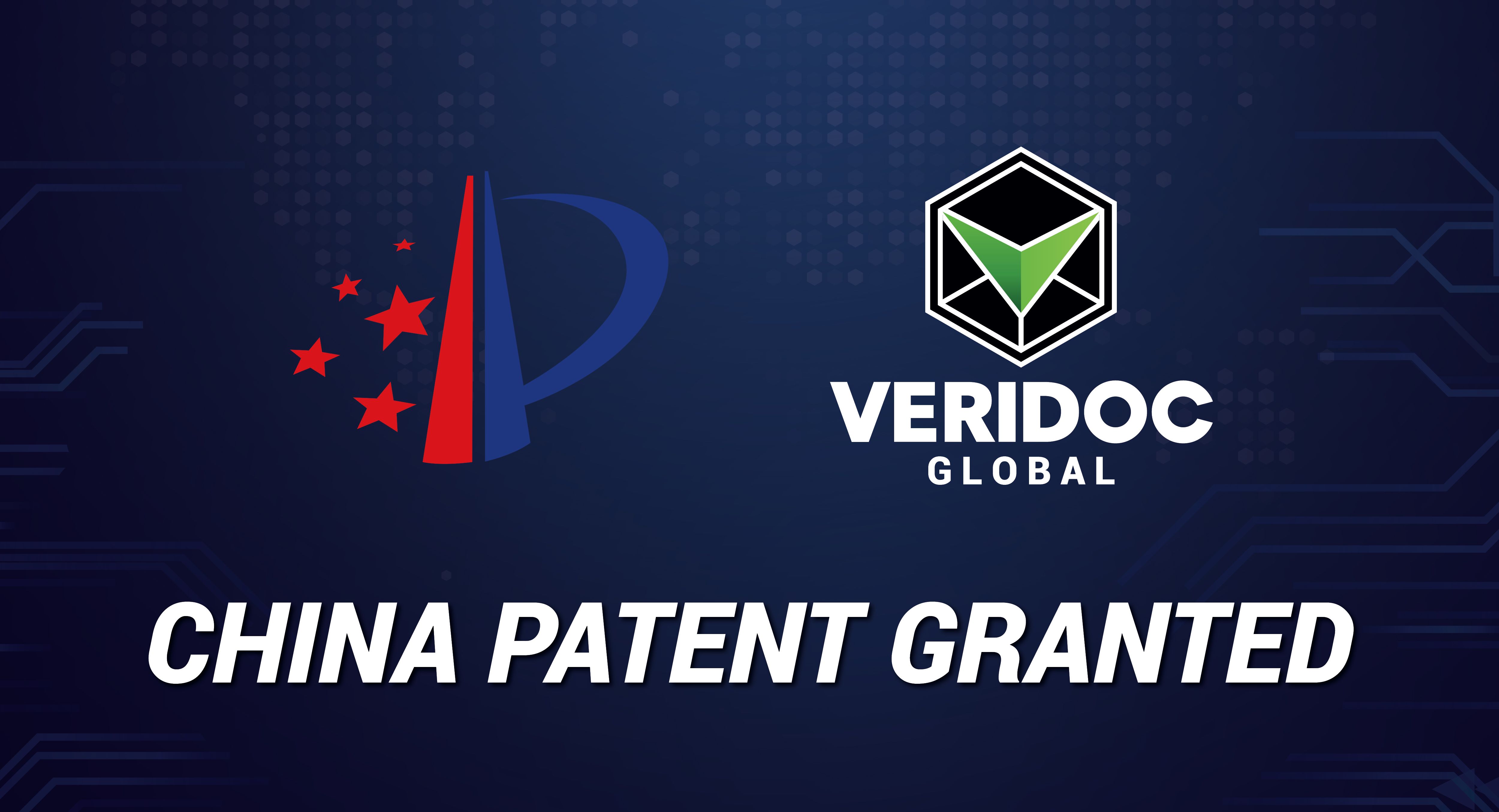 VeriDoc Global is pleased to announce that it has now secured the China Patent for its verification protocol, which combines any two-dimensional barcode with a hash and the blockchain for the purpose of authenticity verification.
The patent which is titled, "A System and Method for Document Information Authenticity", has now been granted in over 90 countries including the USA, Australia, Japan, Singapore, Malaysia, UK, the European Union, and Africa.
A link to the patent can be found here: https://patents.google.com/patent/WO2017136879A1/en
This is a key milestone for VeriDoc Global as the world begins to look towards blockchain technology to secure key documents and certificates.
According to Lexology, China is leading the race for global blockchain patents filed with Alibaba holding the most patents with 212 granted blockchain patents against IBM's 136. Coinplug from South Korea is third with 107 in total. China's Tencent has 42.
Read the full article here: https://www.lexology.com/library/detail.aspx?g=e129bc47-15a5-4a39-9335-b81d7c3783a5
This article was first posted on Medium.