VeriDoc Global Updates Whitepaper
27 Aug 2018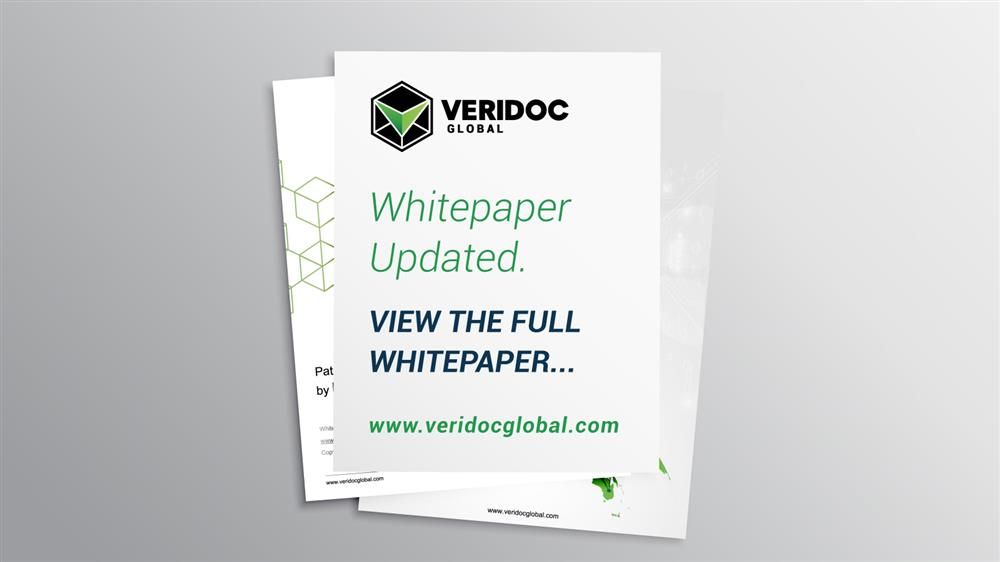 The updated whitepaper expands on the developments of what we are building with the VeriDoc Global protocol, the background, the market, our vision, the team and the way forward.
There are a few main components of the updated whitepaper we have focused on; since launching mainnet ahead of schedule, the roadmap has been adjusted and expanded on with specific product deliverables and exciting major milestones scheduled. Other key additions include updated info on our patent, blockchain platform, solution workflows, multichain, QR code app and market analysis.
The updated whitepaper better reflects the progress of our project. There will always be revisions and additions as we continue developing, expanding our global team, talking with our community and advisors, and progressing overall with achieving and setting our goals.
View the full updated whitepaper here: www.veridocglobal.com