VeriDoc Global Use Case Breakdown - Baby Formula.
09 Dec 2019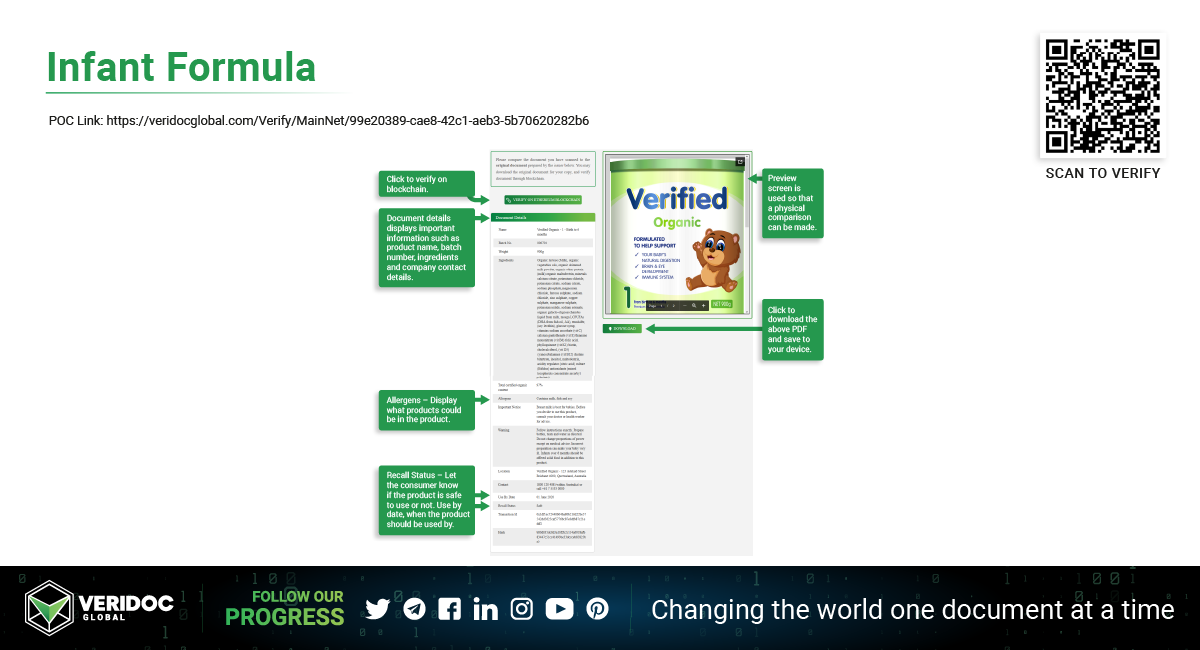 Today we look at a Baby Formula with a simple breakdown and pdf for download.
Don't you want to know the formula you are giving to your baby is the real thing? With the popularity of baby formulas and the price these days, it's susceptible to fraud and fake ingredients. VeriDoc Global has a solution that can solve this issue.
Our team has put together a breakdown of each use case that you can download, and you're able to scan the QR codes yourself on your smartphone to see the technology working for yourself. You can download the VeriDoc Global QR Reader for free, with no Ads, from the Play or App store today.
Click here to go directly to the use case without scanning the QR code.
To get more info please visit our website at http://veridocglobal.com
🍼👶🏼🔗💚