VeriDoc Global Use Case Breakdown Certificate of Currency
14 Jul 2020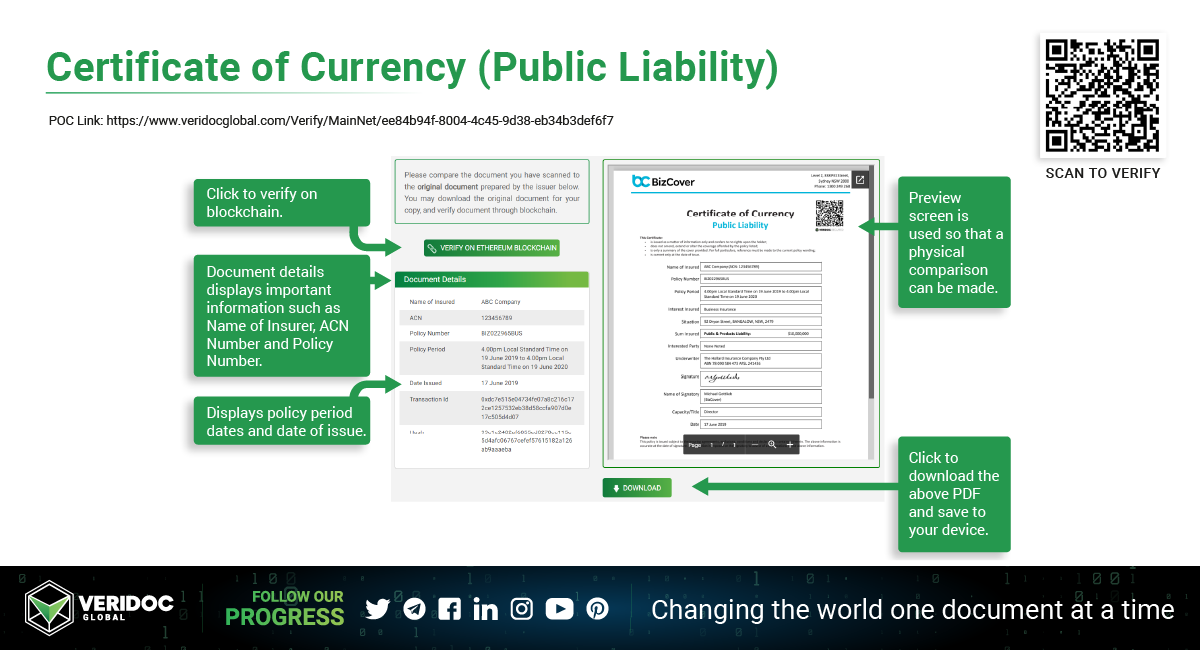 Today we look at a breakdown of Certificate of Currency. This basically is the document provided by your insurer or insurance broker in order to confirm the details and currency of the insurance policy, that you own.
Insurance and liability are a great match for blockchain. Removing middlemen, cutting downtimes, and payout turnaround. The middlemen may not be happy with it, but the rest of us will be.
Our team has put together a breakdown of each use case that you can download, and you're able to scan the QR codes yourself on your smartphone to see the technology working for yourself.
Follow this link to go directly to the use case without scanning the QR code.
Experience how easy the tech is to use by downloading the free VeriDoc Global App from the Play or App Store and trying it out for yourself.
To get more info please visit our website at http://veridocglobal.com
📄🔗🔐📲💚