VeriDoc Global Use Case Breakdown - Land Titles.
02 Dec 2019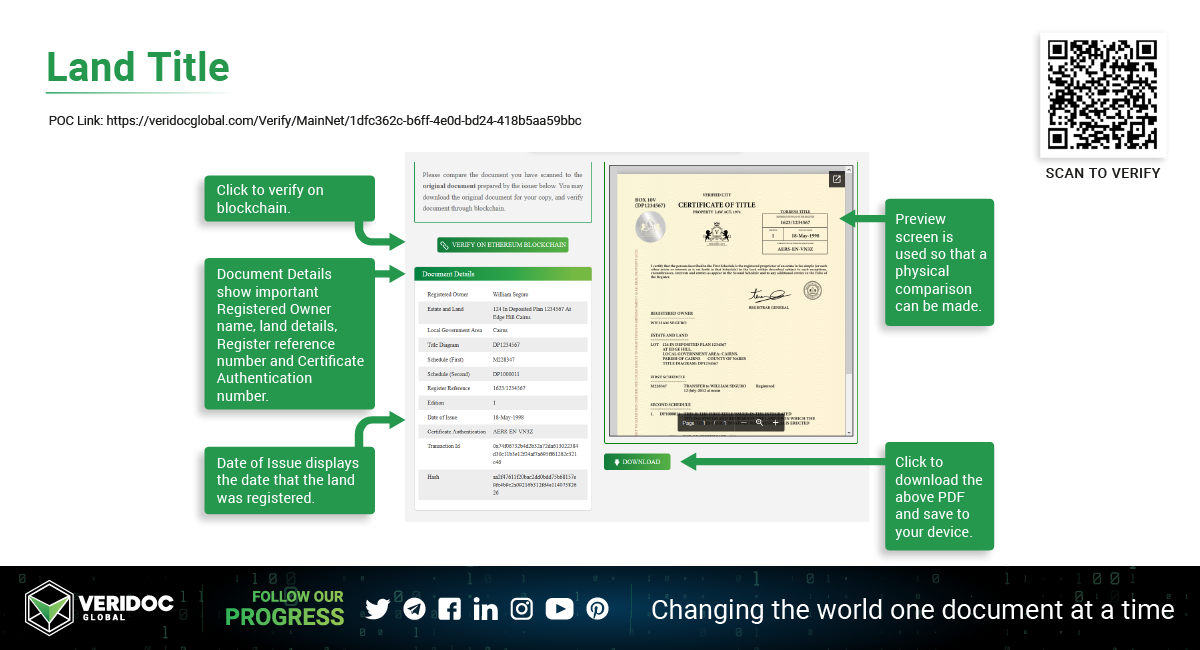 Land Titles such as a deed, serve as evidence of ownership, which anyone who has purchased land can tell you, it is very important to have. Just imagine if you were sold a piece of land with a fake land title. All those hopes and dreams dashed along with a lot of money. But what if you could be sure what you were buying was verified, and all parties could see the status of a land title in real-time? The technology is here.
Our team has put together a breakdown of each use case that you can download, and you're able to scan the QR codes yourself on your smartphone to see the technology working for yourself. You can download the VeriDoc Global QR Reader for free, with no Ads, from the Play or App store today.
Click here to go directly to the use case without scanning the QR code.
To get more info please visit our website at http://veridocglobal.com
📄🌏🔗💚