VeriDoc Global Use Case Breakdown - Timesheets.
15 Jan 2020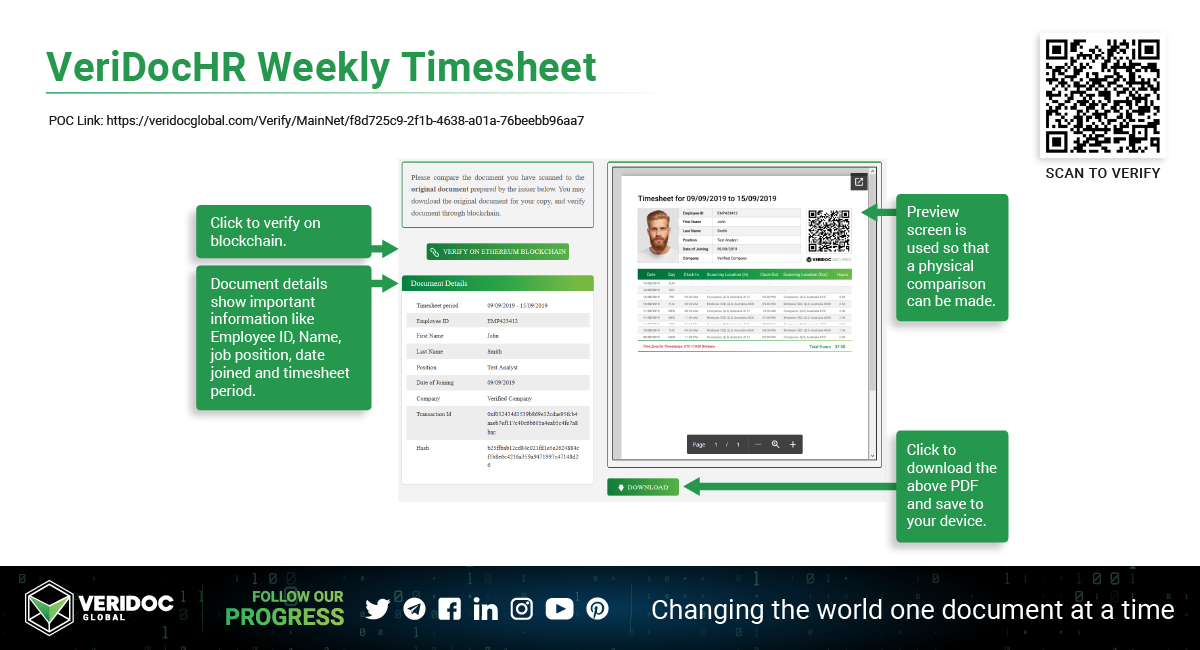 Today we look at Employee Timesheets with a simple breakdown and pdf for download.
When it comes down to it, as an employee you just want to be paid on time, what you are owed. And as an employer, you want to be able to pay for time worked with the knowledge that it's been done without fraud.
VeriDoc Global has a solution that can make this happen.
Our team has put together a breakdown of each use case that you can download, and you're able to scan the QR codes yourself on your smartphone to see the technology working for yourself. You can download the VeriDoc Global QR Reader for free, with no Ads, from the Play or App store today.
Follow this link to go directly to the use case without scanning the QR code.
To use the VeriDocHR software for yourself and to try out the technology, contact admin@veridocglobal.com to arrange access and we will gladly show you the advantages VeriDoc HR Solutions can give your business or organization.
To get more info please visit our website at http://veridocglobal.com
📄📲🔗🔐📲💚