VeriDoc HR 2.0 is now available
16 Mar 2021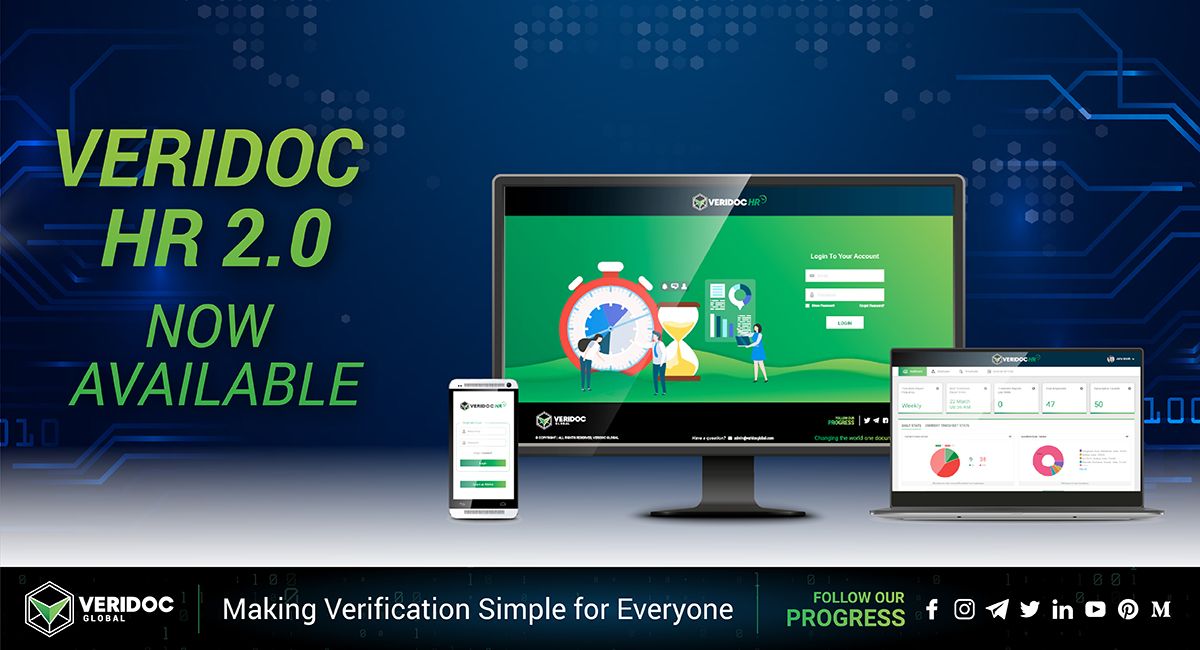 VeriDoc HR 2.0 is now available. This product is super easy to use for employees, contractors and employers.
Employees simply scan a QR code to clock-in and clock-out of work each day. Each event can be verified on the blockchain to prevent timesheet fraud and timesheets are automatically populated reducing any mistakes with time keeping.
This update now includes a new dashboard and a range of reporting statistics including staff numbers, working hours, absent days and employee locations.