VeriDoc HR - VeriDoc Global Blockchain Solution
10 Jul 2020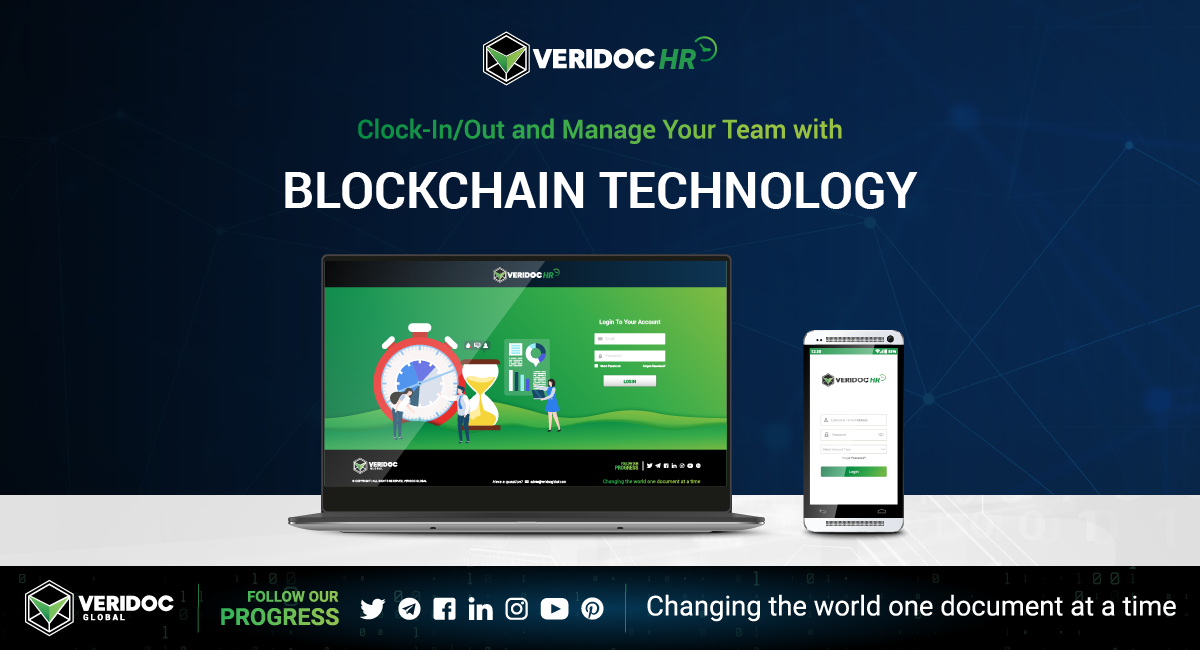 The world has changed, and with many us working from home, we'd like to assist employers to create a sustainable, remote-based workforce and we believe we have a solution that can make those goals a reality.
VeriDoc HR is a mobile app that allows employees to clock-in/out from work by simply scanning a QR code. Times and locations are stamped on the blockchain to provide trusted timesheet records that can't be changed.
The VeriDoc HR solution is available now.
VeriDoc HR is a highly versatile software application that can work with any other software. APIs can be used to communicate directly with payroll software which can be implemented quickly and work with existing databases.
VeriDoc Global has a finished patented blockchain solution that eliminates document fraud and counterfeits. By using a mobile device, anyone can simply scan a VeriDoc Global secured QR code and verify within seconds whether something is real or fake.
To use the software for yourself and try the technology today, click on the contact us button at the top of the page to arrange access and we will show you the advantages VeriDoc HR Solutions can give your business or organization.
💻📲🌍🔗💚