VeriDoc Logbook - Product Line Release
16 Nov 2020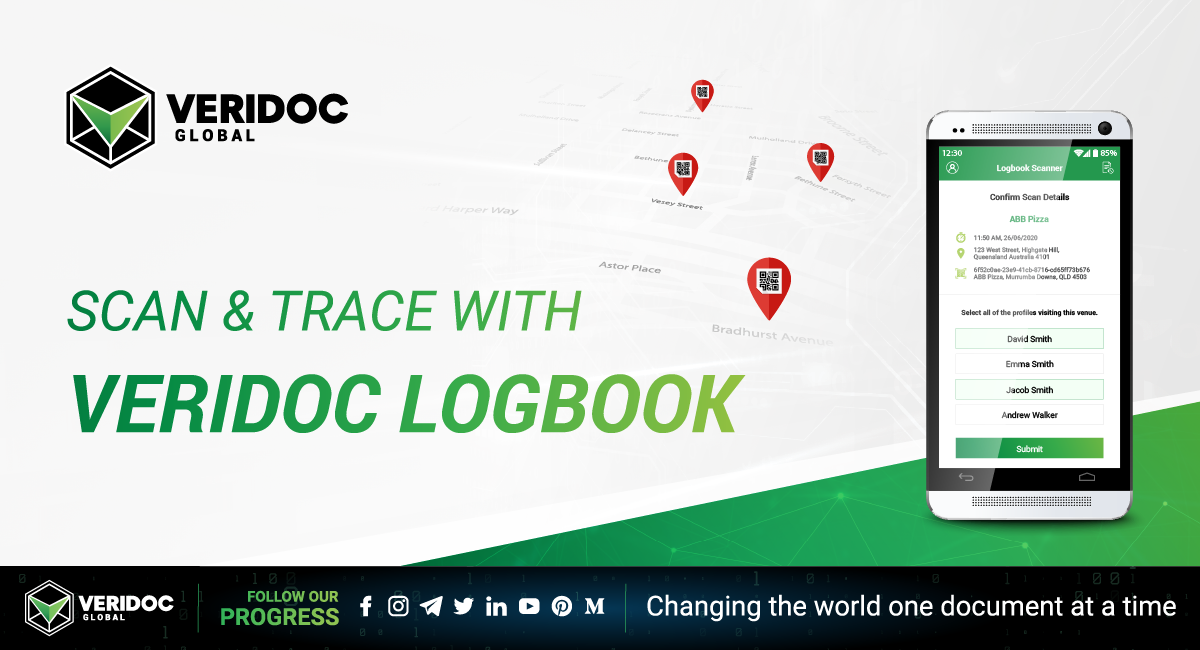 VeriDoc Globals' newest finished product provides venue and business owners with a digital record of everyone visiting their place or shop and anyone who uses their services. It combines the revolutionary secure technologies of blockchain and QR codes with the ease of use with your smart device.
Digital Logbook: In-built QR code scanner allows visitors to scan a QR code at the venue using their mobile device. It's quick, requires no paper or writing it down.
Check-in, multiple people from the same device, while quickly adding additional profiles to check-in visitors or children who do not have a mobile device.
VeriDoc Logbook's QR code solutions are combined with pre-existing software and provide accurate quality reporting. Set up and customized to your needs, the software is flexible with how you conduct your business.
You can download for free from the Apple Store or Google Play Store. It contains no ads, and never will, and can be used on any device.
Find out more today by visiting this link.
📲📄👍🙏