World's First Gin on the Blockchain
29 Jan 2021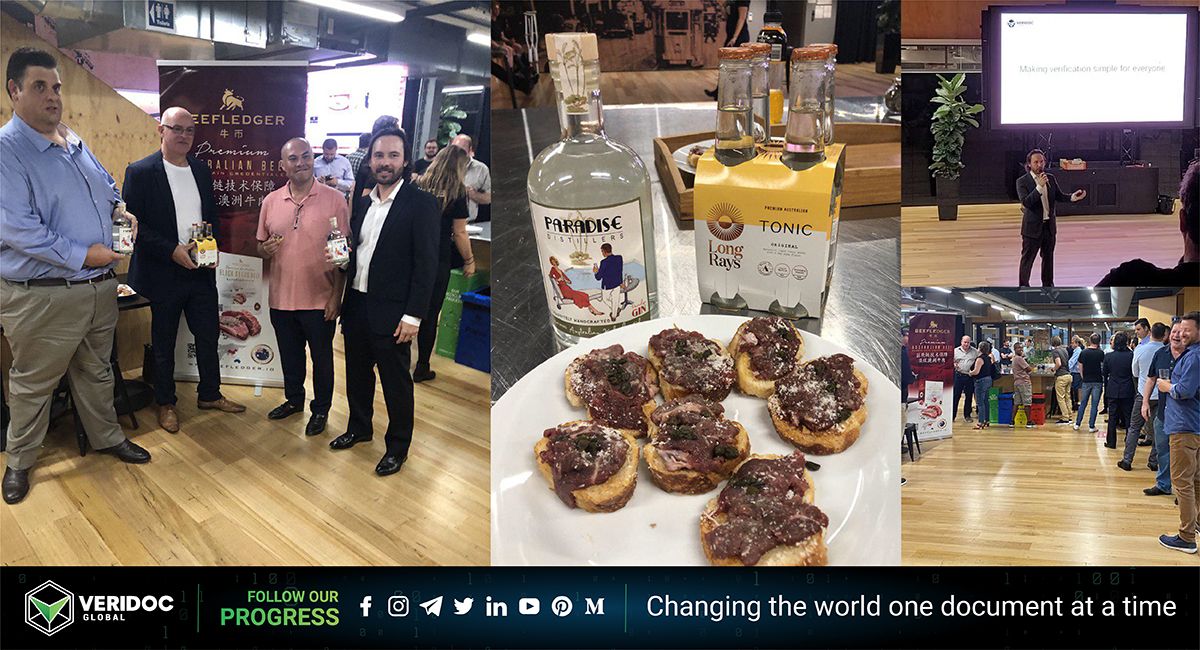 VeriDoc Global recently attended a Beef and Gin Showcase with technology partners Smart Trade Networks and BeefLedger.
Leading Queensland businesses, Paradise Distillers, Southern Cross Beef, Long Rays Tonic and the event host All Things Blockchain delivered a fantastic evening.
During the event, Paradise Distillers unveiled the world's first gin on the blockchain leveraging VeriDoc Global and Smart Trade Networks technology.